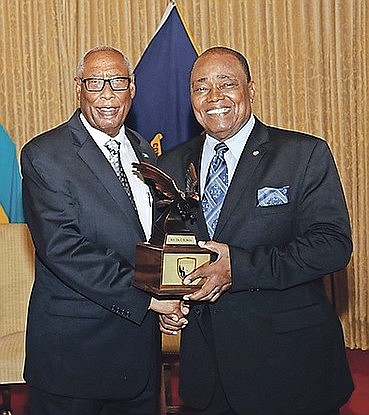 The Rev CB Moss received the 2019 Eagle Laureate of the RE Cooper Sr National Meritorious Service Award during a ceremony on July 26, 2019. The award was presented by the Governor general CA Smith.
Stories this photo appears in:

MUCH that masquerades or passes for patriotism at home and abroad is counterfeit, sometimes jingoistic and bellicose or, alternatively, saccharine and suffused with empty romanticism and gaudy nostalgia.