By NEIL HARTNELL
Tribune Business Editor
BANK of the Bahamas International has warned investors it may have to increase loan loss provisions further during its financial year's second half, its managing director telling Tribune Business it was "grappling" with the inability to rapidly sell distressed real estate assets.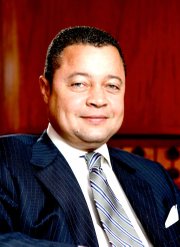 Speaking after the BISX-listed institution revealed a 6 per cent decline in first half net income for its 2012 financial year, Paul McWeeney said Bank of the Bahamas International was eyeing "some cleaning up" on credit provisioning because the anemic economy and real estate market meant it was having difficulty quickly disposing of properties, subject to delinquent mortgages, at target prices.
Suggesting that other Bahamas-based commercial banks would likely follow suit, Mr McWeeney said Bank of the Bahamas International would be "content" if it could match its first half performance during the six months to end-June 2012.
But he added that the 1.7 per cent growth that Bank of the Bahamas International had achieved in its loan book during the half-year to end-December 2011, expanding it from $669.165 million to $680.809 million, had outperformed the overall Bahamian commercial banking market.
"The credit markets are expanding at less than 1 per cent right now, so to grow at 2 per cent is pretty good given the anemic conditions that exist," Mr McWeeney told Tribune Business.
And with Bank of the Bahamas International's electronic banking plans beginning to gather momentum, the institution aiming to launch its merchant e-commerce and credit card Merchant Acquisition Business within the next six months, Mr McWeeney said it was well-advanced in "retooling" its business model to what he described as "the new norm".
He explained that through these initiatives, Bank of the Bahamas International's business and revenue streams would be diversified via a transaction-based electronic banking platform, transforming them from almost total dependence on the hard-hit credit (lending) markets.
Still, hinting to shareholders not to expect too much for the 2012 second half and full year, Mr McWeeney told Tribune Business: "There are six months left this year, and we still think we need to do some cleaning up, mainly because of property values and recognising the true state of the economy.
"The fact is those assets are taking a long time to move, and because of that we may have to take a further look at provisioning. That's what we're grappling with now."
Bank of the Bahamas International's net credit loss expenses for the 2012 second quarter and half year were down on prior year comparatives, standing at $1.16 million and $2.215 million respectively, compared to $1.638 million and $3.17 million in the 2011 financial year.
However, Mr McWeeney said the 2012 first half was "certainly impacted" by "the new approach to property values given the low absorption rate" for distressed real estate once put up for sale by Bank of the Bahamas International.
Describing the peculiar characteristics of this present recession, Mr McWeeney added: "What is unusual is that so many residential mortgages have become delinquent, and in the past that was one thing that was not jeopardised.
"What we're seeing now is that most persons have no alternative and are forced into delinquency. Mortgages are the key credit product for most banking institutions, and are why this one has hit hardest."
Telling Tribune Business that Bank of the Bahamas International's credit loss provisions were likely to increase in the second half, Mr McWeeney said his institution would be by no means alone in assessing this due "to the length of time to absorb those properties on the market".
"I think everyone will be revisiting that aspect of their business," he explained. "Banks don't control property values. Much of those credit losses have to do with taking fair value on property sales.
"We're going to pay a lot more attention to additional provisioning for the rest of the year...... If we can stay on the same path that we are on right now, and achieve that at the end of the year, we'll be content."
Mr McWeeney was unable to estimate how much Bank of the Bahamas International would increase credit provisions, or the possible impact on its second half or full year net income performance. For the first half, the bank generated $3.095 million in net income, compared to $3.294 million for the six months to end-December 2010, a 6 per cent fall.
The Bank of the Bahamas International managing director, though, said his institution was already adjusting its business model to account for "the new norm" itself and other industries found themselves in.
"It's really building your business house to adapt to the new sense of normalcy," Mr McWeeney explained, pointing to Bank of the Bahamas International's emerging electronic banking platform as evidence of its efforts in this regard.
"That takes time to build, and we think it's still a solid foundation to build a sound business platform on," he told Tribune Business. "We hope to migrate over to a new software platform for our Merchant Acquisition Business, which will give us a lot more functionality in terms of customer functions and rates.
"The merchant e-commerce platform is coming on-line, and we think the combination of those services in this platform is a good foundation to build a sustainable revenue base. It's more transaction based, rather than economic performance based."
Mr McWeeney said Bank of the Bahamas International hoped to launch both electronic banking functions within the next six months, and "certainly this year".
"We're optimistic they'll be in place for the new financial year [starting in June], he added, saying of the e-commerce platform: "We think it'll be tremendous. No one does it actively, and the market has been calling for it for quite some time.'