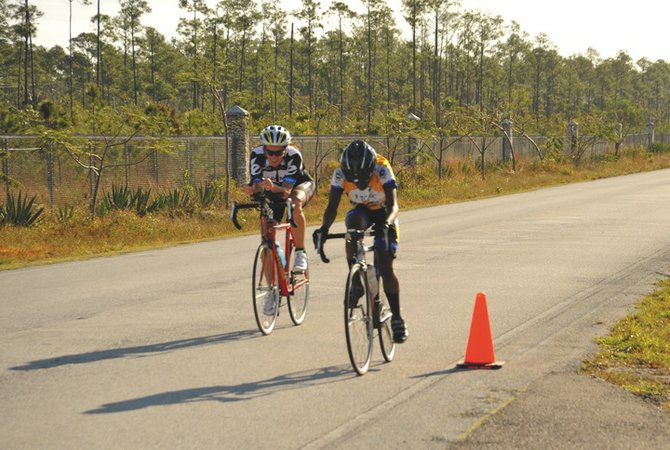 Anthony "Biggie" Colebrook, one of the top junior cyclists in the Bahamas, set a new course record to win the Potcake Biathlon series.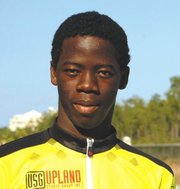 Over the weekend, there was a tight finish between Colebrook and Justin Minnis who got second place. Antonio Roberts, a relative newcomer to cycling, finished third.
Anthony clocked 37 minutes and 55 seconds (new course record) to take the junior boys' category.
The men's division featured a hotly contested battle between winner Barron Musgrove and Rob Rothwell, who placed second.
In the women's category, Denise Tormey consistently reduced her time over each event for a personal best of 47 minutes and eight seconds - a full minute and-a-half off her time on March 3.
Antiniece Simmons won the junior girls' category with an impressive overall time of two hours, 21 minutes and 15 seconds.
Rounding up the excitement in the pee wee class was young Felix Neely, who is already showing signs of becoming a strong young cyclist.
The cycling series was held on March 3, 17 and 31 with the winners having competed in all three events and accumulated the lowest overall times.
THE
RESULTS
Men
1st - Barron Musgrove (2:00:01.28)
2nd - Rob Rothwell (2:00:18.62)
3rd - Mike Tormey (2:32:51.39)
Women
1st - Denise Tormey (2:23:58.81)
Girls
1st - Antiniece Simmons
(2:21:15.54)
Boys
1st - Anthony Colebrook
(1:57:18.61)
2nd - Justin Minnis (1:58:42.48)
3rd - Antonio Roberts (2:22:28.34)