FINANCIAL FOCUS
By LARRY GIBSON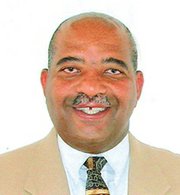 WITHOUT a doubt, for the next several weeks the Bahamas will be fully consumed by election fever. The Free National Movement (FNM) has announced that it has completed its parliamentary agenda, and the House of Assembly (HOA) stands suspended until May 22, 2012. For all practical purposes, the HOA is not expected to meet again until after the 2012 elections.
Preliminary
Expectations
It is widely felt that this election will prove to be the most interesting in our history for a variety of reasons, such as:
Three political parties will field full slates of 38 candidates.

The incumbent government can point to completion or near-completion of massive levels of infrastructural investment.

This is the first general election contested where the national level of unemployment is around 16 per cent, and with the preceding three years being very difficult from an economic standpoint.

Many persons fundamentally believe the agenda is already largely set for the incoming government from a global perspective - which is DEBT REDUCTION. Notwithstanding this, many of the grand promises, costing millions of dollars, being made by candidates will not get funded.
How these factors impact voter decision-making remains to be seen. These are among the questions that will be answered on election night. However, as we get closer to the election, it will be increasingly difficult to have meaningful political conversations with even 'the slightest tint' of objectivity with die-hard FNM, PLP, or DNA supporters. But then again, the freedom to have one's own political view and to be able to freely express that view is, indeed, the essence of true democracy.
Political Philosophies
This leads directly to what I consider to be a significant issue...and that is the blurring of the differences in 'hard core' political philosophies between the major parties. This situation is not unique to the Bahamas, as you really have to tax yourself and 'split hairs' to find hard-core differences between the new Republicans and the new Democrats in the US, or the new Labour and new Conservatives in the United Kingdom.
As a result of this, our elections historically come down to a referendum on leadership styles and personalities. This time around we have a 'Papa', a 'Bridge to the future' and an 'Agent for Change' as the principal offerings.
For many, reading a party's manifesto is a very useful exercise, as it not only succinctly articulates a party's plan should they form the next government, but it also provides a means of benchmarking a party's performance. To date, none of the major parties have yet released their manifesto. Last election, they were released very late, and we are on track for the same. I believe that there is, rightly, a realisation that a manifesto is a 'two-edged' sword - if you say it and don't do, you can be doomed to a one-term existence.
Election campaign
There is widespread belief that the actual date of the 2012 elections will be announced this week. So far, we have seen the advent of 'Constituency Headquarters Openings' as opposed to fully fledged 'Mass Rallies'. While the former is far less costly to host, the crowds for the two major parties have been most impressive. Whether that is more a function of improved organisation or fundamental support is a good question. Somehow, it seems like the same faces are appearing at every opening.
In the coming weeks, the electorate can look forward to a huge election 'run-in' of activities. In the midst of all the frenzy, it is my hope that we remain focused on 'issues and solutions', as opposed to character assassination and smears. At the end of the day, the incoming government will have many pressing issues to tackle, including:
Stimulating and maintaining economic growth

Sound debt management

Reducing unemployment

Getting crime under control

Fixing the educational system

Tax reform

Continuing the necessary structural adjustment to the economy required for WTO membership.
Whether you are FNM, PLP, DNA or a supporter of independent candidates, we need to put the general election behind us quickly and all do our part to continue building our country - forward, upward and onward together.
Until next week...
NB: Larry R. Gibson, a Chartered Financial Analyst, is vice-president - pensions, Colonial Pensions Services (Bahamas), a wholly-owned subsidiary of Colonial Group International, which owns Atlantic Medical Insurance and is a major shareholder of Security & General Insurance Company in the Bahamas.
The views expressed are those of the author and do not necessarily represent those of Colonial Group International or any of its subsidiary and/or affiliated companies. Please direct any questions or comments to Larry.Gibson@atlantichouse.com.bs