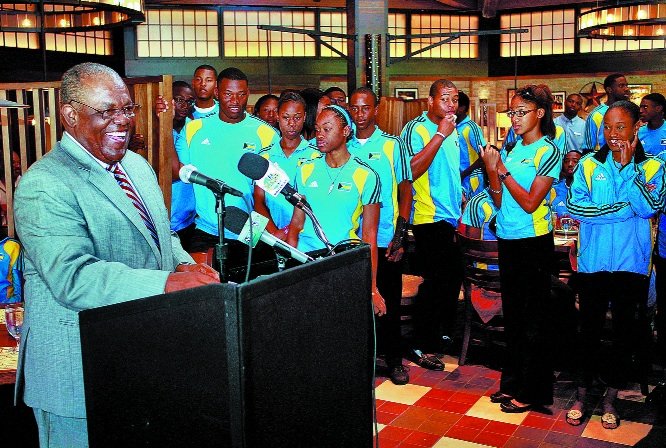 PRIME MINISTER Hubert Ingraham praised the efforts of the record-setting Carifta team yesterday.
During a luncheon in Virgil's Restaurant at the Atlantis resort, Mr Ingraham praised the athletes who represented the Bahamas in this year's Carifta Games in Bermuda.
Team Bahamas had its best performance in over two decades. Improving on last year's performance of 31 medals, the team brought home 39 medals - 14 gold, 14 silver and 11 bronze - for second place and the bid to host the 42nd Carifta Games March 28 to April 1, 2013.
• For more details, see the sports section.