By NEIL HARTNELL
Tribune Business Editor
THE Bahamas Chamber of Commerce and Employers Confederation's (BCCEC) chairman yesterday said it would "really be a stretch" for the Bahamian economy to achieve the newly-released International Monetary Fund's (IMF) projected 2.5 per cent GDP growth rate for 2012, unless it and the Government knew something 'outsiders' did not.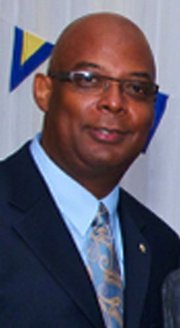 Speaking to Tribune Business after the IMF released projections that the Bahamian economy would achieve an even higher 2.7 per cent growth rate in 2013, and 2.5 per cent five years out in 2017, Winston Rolle said the estimates were in line with those given by the Government.
Noting that the Ingraham administration and Central Bank of the Bahamas would have shared their data, and consulted with the IMF, Mr Rolle said this would likely have given the Washington-headquartered Fund "some degree of comfort as to how this could be achieved".
"The whole question of us achieving that growth rate was put to the Central Bank governor recently, and she was definitely with that, saying we can," Mr Rolle told Tribune Business. "There are some segments of our economy that have shown a turn - we continue to see growth in the cruise tourism sector, for example - but construction is still having its challenges."
Mr Rolle indicated that economic recovery in the Bahamas had yet to become broad-based, but the Government and IMF estimates for 2012 are likely to be based on an improving stopover tourism sector, continuing foreign direct investment projects such as Baha Mar's $2.6 million development and Albany, and sustained public sector infrastructure projects and capital works.
Still, the BCCEC chairman said the Bahamas traditionally experienced its highest economic growth rates when there was a constant inflow of foreign direct investment (FDI) projects.
The problem being felt worldwide, he added, was that most potential investors of significant means were "hunkering down to preserve what they have", rather than take on new projects.
"The country tends to experience significant GDP growth when we have sizeable FDI projects going on," Mr Rolle told Tribune Business. "We need it to be back where it used to be, where we had investors looking actively at opportunities in the Bahamas.
"A lot of those projections would have been with input from the Government and Central Bank. They should have access to more information than we would.
"But from the outside looking in, it will really be a stretch to achieve those numbers."
With a general election coming up on May 7, Mr Rolle said a change of government "could have a direct impact on whether we achieve those numbers" projected by the IMF.
"It's not so much new policies, but every time there's a change of government there's a settling period where, for the most part, there's not a lot of economic activity taking place," he explained.
"For someone looking to invest, a change of government forces me to revisit that picture, and determine whether the new administration is open to my investment. There are a number of parties that are unfortunately waiting until we get past the election process."
Similar sentiments were also being expressed in the Bahamian business community, and Mr Rolle added: "Let's just say that from a business perspective, May 7 can't come soon enough so things go back to some sense of normalcy."
Kenwood Kerr, chief executive of Providence Advisors, told Tribune Business that the IMF's Bahamian GDP growth estimates were "aggressive" compared to what happened in 2011, but with a seeming rebound in tourism, coupled with the $2.6 billion Baha Mar project and ongoing government-sponsored infrastructure projects, they were "achievable".
Pointing out that "in a rising tide all boats get lifted", Mr Kerr said that achieving the IMF's projection of 2.7 per cent in 2013, "or even 2.5 per cent, would be a good result".
He added: "Next year, if sentiment is returning and people feel more confident and certain about the outlook, I expect that FDI will recover, traveller sentiment will return and people will be visiting. It has a domino effect throughout the entire economy."