By NEIL HARTNELL
Tribune Business Editor
THE Supreme Court has been busy over the last four months issuing asset freeze and document production Orders relating to an alleged $160 million international fraud, which has involved - albeit unwittingly - a Bahamian-domiciled investment fund and accounts at a well-known international bank.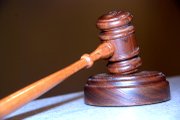 A batch of documents obtained by Tribune Business from the US district court in southern New York detail the key roles played by Gemini Investment Fund, described as a Bahamian company, and several accounts at Clariden Leu's Nassau branch in a scheme allegedly conducted by the bond office head at a major Russian-headquartered financial services group.
The court filings detail how Georgy Urumov, a former employee at Otkritie Financial's securities arm in London, and his co-conspirators allegedly manipulated exchange rates to ensure the brokerage paid four times' above the market price for securities linked to Argentina's GDP.
The documents allege that Otkritie ended up paying $213 million for securities that were worth $53 million, producing a $160 million overpayment to a Bulgarian broker, Adamant, that was then diverted to be shared between Urumov and his co-conspirators.
The court filings, made in a bid to obtain further account freezings and document productions from US-based financial institutions, alleged that the proceeds from the $160 million overpayment made their way to an account at a now-defunct Lithuanian bank, A. B. Bank Snoras, that was held in the name of Gemini Investment Fund, the Bahamian-domiciled fund.
From there, it was alleged that some $150 million in "misappropriated" funds made their way to bank accounts controlled by Urumov and his associates, with some $6.9 million - purported to be the proceeds from a property sale in the nation of Georgia - wired to an account at Clariden Leu's Nassau branch.
That sum was allegedly further dissipated to other accounts around the world, with some $2.3 million allegedly returned to another Clariden Leu account in Nassau that was allegedly controlled by Alessandro Gherzi, a former Otkritie employee alleged to have participated in the scheme with Urumov.
Detailing the roles played by the various Bahamas-based entities and accounts, Otkritie's Memorandum of Law, filed with the New York courts, alleged: "In the period during, and immediately following settlement of the second Argentinean warrants transaction, from March 16 to March 31, 2011, Gemini Investment Fund, a Bahamian company, received over $150 million in wire transfers to an account [at a Lithuanian bank].
"The $150 million was wired in four unequal instalments from another Gemini account with Snoras...... The Gemini Snoras account statement shows the outflow of funds for the purchase of the warrants, confirming that Gemini was involved in the aggregation of the warrants that were the subject of the warrants fraud."
As a result, Otkritie and its attorneys alleged that the warrants involved were the same ones it purchased, as the funds flowing to Gemini's account "match dollar for dollar and day for day" with the payments it made.
Subsequently, Otkritie headed to the Bahamian Supreme Court in a bid to obtain documents that would give it a better understanding of the alleged fraud.
A December 14, 2011, affidavit sworn by Neil Dooley, an attorney with Otkritie's UK-based lawyers, Hogan Lovells International, details how the Russian financial services group "made a Norwich Pharmacal/Bankers Trust disclosure application" to the Supreme Court against Gemini Investment Fund on December 12, 2011, in a bid to determine what role it played
Mr Dooley alleged that the Supreme Court made the requested disclosure Order the following day, on December 13, 2011. Other court filings by Otkritie and its attorneys described Gemini as "cooperating" with it, particularly in constructing the paper trail for the initial $213 million payment.
In another affidavit, sworn on February 29, 2012, Mr Dooley said: "Gemini has disclosed copies of its bank statement [in Lithuania] to show how the proceeds of fraud were dissipated, including $120 million paid to the account of Arcutes, a company jointly owned" by Urumov and his co-conspirators.
"Mr Kovtun, the principal of Gemini, has provided a witness statement dated February 6, 2012, confirming that Gemini does not assert any interest in the assets that Mr Urumov claims he acquired on Gemini's behalf," Mr Dooley alleged.
Gemini's bank statement, seen by Tribune Business, gives its registered address as the one being employed by Trident Corporate Services (Bahamas). However, there is nothing to suggest that any of Trident's officers, directors or employees have done anything wrong in relation to the Gemini/Otkritie saga.
Meanwhile, the Russian financial group and its attorneys alleged that some of the proceeds from the $160 million overpayment have found their way to Bahamian bank accounts.
They claimed that on April 6, 2011, some $6.9 million was transferred to an account held at Clariden Leu's Nassau branch in the name of Templewood Capital, a company said to be beneficially owned by one of Urumov's co-conspirators, Vladimir Gersamia.
"Gersamia is the beneficial owner of Templewood and controls the Templewood account," the US court filings alleged. "Gersamia told his bank, Clariden Leu, that the wired funds were the proceeds from a sale of property in Georgia. Representatives for Gersamia's brother-in-law have confirmed that this was a lie, and that [Gersamia's company] does not own any Georgian real property."
Otkritie then alleged that some $2.5 million of that $6.9 million, after being further dissipated, then returned to the Bahamas at another Clariden Leu account, this one held by a company called Airdale. That, the court papers allege, was a vehicle beneficially owned by another Urumov co-conspirator, Mr Gherzi.
Mr Dooley, the Otkritie attorney, alleged that the Bahamian Supreme Court had already frozen the Airdale account, as well as another Bahamian facility beneficially owned by a different Urumov co-conspirator.