By NEIL HARTNELL
Tribune Business Editor
A BISX-listed food retail group yesterday warned it had budgeted for freight costs to increase by 10-15 per cent in 2012, telling Tribune Business it was also being held back by price controls that were "not needed in this day and age".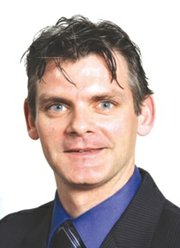 Gavin Watchorn, president of BISX-listed AML Foods, operator of the Solomon's SuperCentre and Cost Right formats, disclosed to this newspaper that he and other major Bahamas-based bulk importers felt their volume-based competitive advantage was being "eroded", despite all shipping companies moving to the new $83 million Arawak Cay Port.
Adding that cost savings and efficiencies would normally be expected from such industry consolidation, Mr Watchorn added that the increased costs would inevitable be passed on to Bahamian consumers through price rises (inflation), although AML Foods would do its best to mitigate this.
And, pointing out that the BISX-listed food group was losing money on the 10 per cent of 'price controlled' items it sold, Mr Watchorn said retailers such as AML Foods had to make up for this by "shifting the burden" to non-price controlled items. This made these products more expensive for consumers than they would otherwise be.
Pointing out that Bahamas-based food retailers were increasingly offering consumers fewer price-controlled items as a result, reducing variety and choice, Mr Watchorn said there was enough competition in the market to make the Government-imposed controls unnecessary.
Arguing that competition acted as a barrier to 'price gouging' of consumers by retailers, the AML Foods chief effectively called for the Government to abolish price controls, although he expressed doubt as to whether any of the three major political parties had the required will.
Looking at the factors impacting AML Foods' business besides rising utilities costs, Mr Watchorn told Tribune Business: "Freight costs are going up. We believe our freight costs are going to increase by between 10-15 per cent.
"One would think that by taking all these different docks and amalgamating them into one, there'd be all these efficiencies and cost savings, and freight costs would go down... But, at the end of the day, freight is still arriving on the same boat and truck, and costs are going up 10-15 per cent."
Mr Watchorn added: "Talking to the major importers, they feel the competitive advantage they had because of the volume they brought in has been eroded, and I feel the same. I've spoken to three major importers, and all are of the same opinion.
"Retailers in this country are under enough pressure with utilities. You've got a 20 per cent increase in utilities, 15 per cent increase in freight costs, and that will ultimately work its way down to the consumer. We will do our best to mitigate that, but ultimately prices will go up."
Explaining that Bahamian retailers, whether publicly or privately owned, needed to deliver returns for their shareholders, Mr Watchorn also zeroed in on another issue impacting the food retail sector.
"Price controls are working against us," he added. "Ten per cent of our total sales are price controlled. We are allowed to make just 18.67 per cent margins on those, and we operate in an environment where the cost of doing business is well over 20 per cent - rent, payroll and utilities.
"We're losing money on what we sell, and have to look to non-price controlled items to mitigate that." As a result, AML Foods had to "shift the burden" to products such as the electronic goods it sold.
"We sell eggs at 9 per cent margins," Mr Watchorn told Tribune Business. "There's a trend of retailers offering less and less price controlled product. There's less variety out there, and it's just reducing consumer choice to best sellers.
"We can't afford to tie-up inventory dollars in product that does not make money, but I doubt there's any political will in the three political parties to change that.
"There's no need for it in this day and age. There's far too much competition in this market for price manipulation by retailers. There's far too much competition for that."
To combat all this, Mr Watchorn said retailers had to "remain focused" on their long-term planning and strategy, and "not get diverted by speed bumps" they hit on the way.