THE COUNTRY'S latest murder victim was recently released from Her Majesty's Prison and has been "in an out of the system" for many years, police confirmed yesterday.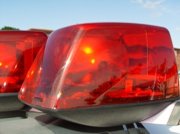 Khanaochi Knowles also known as "Gold", 32, was shot to death on Tuesday night in Rock Crusher.
Knowles was released from prison last year after serving two years for receiving stolen goods. However, sources close to the investigation say he was arrested previously for drug possession, assault with a deadly weapon, armed robbery and a number of other felonies.
The source also said Knowles was released from police custody a few days ago after being questioned in connection with a shooting incident last week.
According to police reports, the ex-convict was gunned down around 8.30pm Tuesday while at an establishment on Lightbourne Avenue off Farrington Road.
Police say he was approached by a man and shot multiple times about the body. He died at the scene.
An eye witness to the killing, who wished to remain anonymous, told The Tribune the man who shot Knowles was waiting to ambush him in an area of Rock Crusher referred to as the "cut".
"Gold went to buy numbers from the store like he usually does everyday, he never changes his schedule. The killer knew that because he was waiting in the cut for him. So when Gold went inside to put his numbers in the man came in behind him with an automatic gun and just sprayed the shop. He had to have shot him at least 10 times. After he killed Gold, he ran away. He didn't have on a mask or anything. He wasn't trying to hide. It's like he was trying to send a message or something. The drug war in Rock Crusher is getting out of hand. I live there and I am afraid for my life everyday," he said.
This is not the first time a member of the Knowles family was killed in Rock Crusher.
Last August, Knowles' brother, Anthro Knowles, 36, was also shot to death in that area.
Police say Anthro, also known as "Beano," was playing a game of dominoes with friends when he was fatally shot.
He was also well known to police and was involved in several armed robberies and house breaking incidents.
Anthro was also on bail for several other matters, including threats of death and assault with a deadly weapon while shooting at police.
No one has been charged with his murder.
However, police have confirmed they are questioning a 20-year-old male of Ross Corner in connection with Khanaochi's death.
The suspect he was arrested around 10.35 pm on Tuesday at Ross Corner.
Investigations continue.