OFFERING his musical talents through a piano recital performance, organist Preston Ferguson promises to give patrons an evening to remember on Thursday April 26.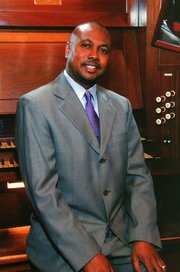 The event, which will benefit the St Agnes Choir Loft and the St John's College Auditorium, will be held at St Agnes Anglican Church, Baillou Hill Road.
Under the patronage of the Right Reverend Laish Zane Boyd Sr, Anglican Bishop of the Bahamas and the Turks and Caicos Islands, and Mrs Boyd, Mr Ferguson is all set and ready to perform.
According to organisers, Ferguson has over thirty seven years of organ experience. He started playing the organ at the age of ten.
In his younger days, he attended the Government High School, graduating in 1982. He continued his studies at Andrew College in Cuthbert Georgia, where he earned an Associate of Arts Degree in Music in 1985.
In 1988 he graduated from Barry University, Miami Shores, with a Bachelor of Arts Degree in Music. In 1999 he earned a Diploma in Education from the College of the Bahamas.
After recognising his musical achievements, Ferguson was honored by his alma mater in 1998, which placed his name in the University's Hall of Fame. In 2008 he recorded his first CD, "Hymns for All Seasons."
Mr Ferguson now serves as senior Master at St John's College, as well as the organist, director of music, and senior choir director at St Agnes Anglican Church. He is also the proprietor of Ferguson's School of Music.
Mr Ferguson's civic involvement includes membership in Alpha Phi Alpha Fraternity Incorporated and the St Anne's Lodge 1751.
The upcoming concert will feature great hymns of the church, including favorites such as: Diane Bish's "A Mighty Fortress Is Our God," Gordon Young's Christus Resurrexit Fanfare for Easter (Christ The Lord Is Risen Today), W H Draper's "All Creatures of Our God and King," and Sir J Goss's "Praise My Soul the King of Heaven."
All interested persons are invited to attend the free concert. Donations to the beneficiaries are also accepted during the intermission.