THE Bahamas Association of Independent Secondary Schools (BAISS) kicked off its final discipline for the 2011-12 calendar year with volleyball at the St Augustine's College courts.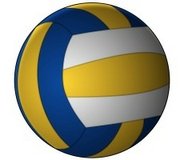 On Wednesday, the action got started in the senior boys division. They are slated to play again starting 4pm today.
Yesterday, the senior girls teams took the courts with nine exciting games played.
Host St Augustine's College Big Red Machine, St Andrew's Hurricanes and the Aquinas College Aces all pulled off victories in their double headers.
SAC had to go the distance before they beat the Kingsway Academy Saints in three sets 17-6, 16-17 and 15-9 and then they swept aside the St John's Giants in identical scores of 17-13 and 17-13.
St Andrew's, on the other hand, had a two set sweep over the Nassau Christian Academy Crusaders 17-3 and 17-13 before they needed three sets to dispose of the Bahamas Academy Stars in come-from-behind fashion 16-17, 17-12 and 15-3.
Aquinas College didn't waste any time as they pulled off sweeps of 17-6 and 17-15 over Kingsway Academy and 17-12 and 17-8 over St John's College. In other games played, St John's won 17-12 and 17-15 over Bahamas Academy and Nassau Christian Academy held off Bahamas Academy 14-17, 17-11 and 17-4.
The girls won't be back in action until next week Tuesday. Both the junior boys and girls will start play immediately after the seniors are completed with their championships.