AS THE expiration of Bahamas Petroleum Company's permits to drill for oil in the Bahamas draws near, the DNA is again calling on the government to come clean on the future of the deal.
The permits expire on Saturday, but have been under a moratorium since 2008, pending the creation of new safety regulations for oil drilling.
While the government remains silent, the DNA noted that according to BPC's website, "the Governor-General shall renew the licenses for another three years, provided the company commits to drill an exploration well and spuds the well before the end of the first renewal year, ie, by April 26, 2013".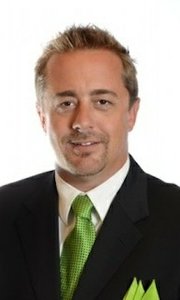 The party said in a statement: "This is indisputable evidence of the government's intentions to allow BPC to drill for oil in the Bahamas and proves what Ben Albury, the Democratic National Alliance candidate for Montagu, and the DNA have been saying for months now."
The DNA noted that members of BPC's legal team are prominent members of the PLP.
"This has caused much concern in the DNA and the party sees this as a conflict of interest. Jerome Gomez, the Killarney candidate, is the resident manager at BPC.
"Phillip 'Brave' Davis, senior law partner at Davis & Co, provides legal advice to BPC.
"Gomez and Davis are the PLP candidates for Killarney; and San Salvador, Cat Island and Rum Cay, respectively.
"BPC might be a Bahamian registered company, but we know that foreigners to date have reaped all the rewards from the sale of this company's shares on the London stock exchange," the party said.
DNA leader Branville McCartney added: "All I want is the Prime Minister to tell the Bahamian people the truth about oil exploration in the Bahamas. Experts have been telling us that the oil deposits in the Bahamas are worth more than $1 trillion.
"This isn't BTC. This is 1,000 times bigger than BTC. The prime minister continues to play with the future of the Bahamian people.
"His submission in The Nassau Guardian today that there will be no oil drilling under the FNM is unsubstantiated and is only a smoke screen to deter the DNA from pursuing the truth."
The DNA said it believes the proceeds of this industry will transform the Bahamas into a country rich with growth potential.
Mr McCartney said: "The DNA believes in empowering Bahamians. Under a DNA government, all Bahamians will thrive.
"We will not negotiate secret deals where only a few Bahamians profit. We will not allow foreign companies to reap hundreds of millions dollars in profits and leave the scraps for Bahamians."