By AVA TURNQUEST
Tribune Staff Reporter
aturnquest@tribunemedia.net
THE Democratic National Alliance challenged the validity of an FNM candidate's nomination yesterday.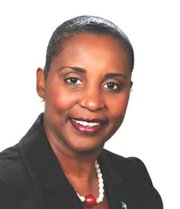 South Beach candidate for the Free National Movement Monique Gomez put the incorrect year on one of the three forms gazetted last week.
The contested form, the Declaration of Qualification, was dated April 16, 2011.
DNA candidate for Mt Moriah Wayne Munroe said his party intends to contest the nomination in the Supreme Court if the Parliamentary Commissioner does not invalidate Ms Gomez.
"The only resolution is that she is not validly nominated and wouldn't be able to contest the elections. The requirements are all mandated," Mr Munroe said.
"The law is quite clear, you should not be validly nominated unless your forms are not only made but dated not more than 90 days before nomination day."
Last night, FNM Chairman Carl Bethel dismissed the threats. "Once it is notarised by a Justice of the Peace, that's all that matters. That is a clerical error, that won't stand up," Mr Bethel said.
According to Mr Munroe, the party has sent a letter to the Parliamentary Registration Department. However, Parliamentary Commissioner Errol Bethel said he had no knowledge of the contested nomination last night.
Mr Munroe said: "What is unfortunate is the only thing that you have to do on Nomination Day is to hand in the three documents. A lot of people get carried away and come with a bunch of supporters and a junkanoo rush-out. We keep hearing about the great FNM political machine, obviously they didn't check."
He added: "We will move to a judicial review to have the Supreme Court declare that she is not valid. The long and short of it is that FNM focus wasn't where it was supposed to be, their focus was on persuading everyone that they have a bigger crowd."