By CHESTER ROBARDS
Tribune Senior Reporter
crobards@tribunemedia.net
THE Public Hospitals Authority responded to claims its ambulances lack life-saving drugs and dismissed the concerns of Emergency Medical Services staff who fear being overlooked when the health system is revamped.
The concerned EMS employees, who wish to remain anonymous for fear of reprisals, claim public ambulances lack essential medications and equipment available on private ambulances.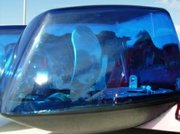 While not refuting the claim, the PHA said EMS services are governed by the Health Professionals Council, which regulates the administration of medication on ambulances based on the paramedics' "scope of practice."
"The Health Professions Council, which is the regulatory body for EMS, provides for the administration of medications for asthma and heart attacks under the scope of practice of the EMS persons licensed at the intermediate anda advanced level," the statement said.
"Teams responding to an emergency have access at all times to the medical director and doctors in the Accident and Emergency Room at the Princess Margaret Hospital, to further liaise on cases that would require intervention prior to the patient's arrival at hospital."
The EMS workers also expressed concern over ambulance response times, which they blamed on staff shortages, the lack of de-centralised ambulance holding stations and the number of available ambulances.
The PHA said EMS staff is set to increase, with 15 new employees to be chosen from the government's employment programme, who will complete EMT training in the next two months.
Five new ambulances have been ordered, the statement added.
"These new additions will allow for increasing our response time as more trained personnel will become available to serve those in need of pre-hospital care," it said.
The PHA also said it is testing an ambulance de-centralisation plan, by intermittently staging an ambulance and EMT team at the Lynden Pindling International Airport.