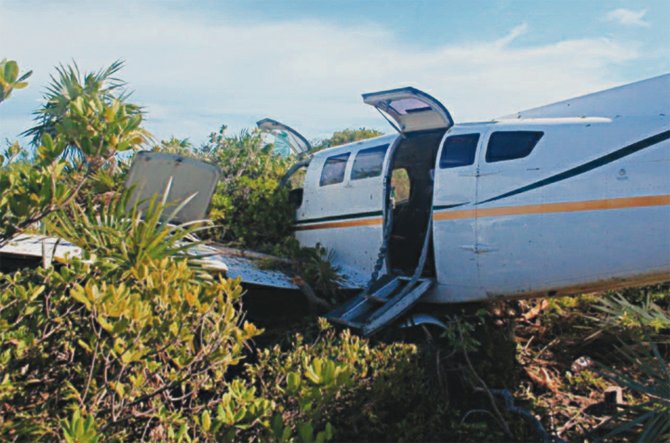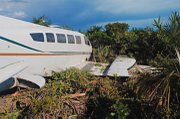 INVESTIGATORS are probing the circumstances surrounding the crash-landing of a small aircraft that occurred Saturday in Exuma.
According to reports, shortly before 3pm the nine-seater Flamingo Air Cessna lost control and crashed into nearby bushes while attempting to land at Staniel Cay Airport in Exuma.
Although the aircraft was extensively damaged, all the passengers escaped alive and were treated at a local clinic for minor injuries and discharged.
Authorities at the Department of Civil Aviation are currently investigating the crash. When reached for comment, agents at Flamingo Air told the press that no senior representatives were available.
Earlier this month on August 1, four persons – including Flamingo Air pilot Raymond Meadows – were rescued after the plane they were on crashed-landed in a mangrove swamp shortly after take off from the Grand Bahama International Airport.
Mr Meadows and three passengers, including his wife, daughter, and an unidentified man were onboard on the Piper Aztec when it went down.
Asst Supt Loretta Mackey said police received a report around 1.35pm that a twin-engine plane had crash-landed some two miles east of the airport.
She said the aircraft encountered mechanical difficulties on take-off and the pilot decided to ditch the aircraft in the mangroves.