By NEIL HARTNELL
Tribune Business Editor
nhartnell@tribunemedia.net
The Bahamian subsidiaries of two Bermuda-headquartered financial institutions have found 2012 tough going to-date, due to a mix of losses, redundancy and reduced working hours.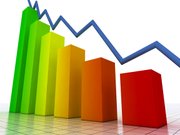 Scott Lines, chief executive of broker/dealer LOM Holdings, in a letter to shareholders on the company's results to end-June 2012, said "very tough" business conditions had forced it to make group-wide cutbacks, with the Bahamas not spared.
Some seven persons were made redundant, he said, including one at the Bahamas office.
"Sadly, with employment costs being our major expense, we have been forced to reduce our staff by seven individuals, losing two through attrition and four through redundancy in our Bermuda office, and in our Bahamas office making one redundant and reducing hours worked for the remaining staff," Mr Lines said.
"We continue to explore every way to cut our cost while at the same time actively seeking new brokers, clients and revenue sources."
Meanwhile, unveiling its own 2012 second quarter and half-year results, Butterfield Bank said its Cayman affiliate's loan loss provisions had risen $0.8 million year-over-year to $1.2 million "following specific provisioning on the Bahamian residential mortgage book".
This portfolio was transferred to the Cayman Islands last year, with Butterfield Bank (Bahamas) incurring a $116,000 net loss for the 2012 first half - a $924,000 turnaround from a $808,000 profit the year before.
The half year loss resulted from $2.639 million in revenues being exceeded by $2.755 million in total expenses.
Still, Butterfield Bank (Bahamas) second quarter produced a $21,000 profit, although this was 92.4 per cent down on the previous year's $227,000.