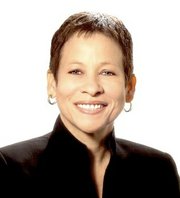 By KHRISNA VIRGIL
Tribune Staff Reporter
kvirgil@tribunemedia.net
OFFICIALS are expected to audit how quickly agencies reacted to the two recent oil spills, one in Freeport, the other in Eleuthera, Transport and Aviation Minister Glenys Hanna-Martin announced.
The Oil Spills Committee, she said, is likely to evaluate both government and private entities to address any shortcomings in an effort to ensure that they are effective in protecting the country's natural habitat in the event of another spill.
Her announcement comes in the wake of two incidents, one in which a Mediterranean Shipping Company (MSC) vessel lost 3,000 gallons of oil near the Freeport Harbour, the second, the following day when a BEC storage facility spilled 70,000 gallons of fuel in Rock Sound, Eleuthera. Neither spill has caused serious damage, according to officials.
However, both companies will have to foot the costs associated with the cleanup efforts of the spills, Environment Minister Kenred Dorsett said in the House of Assembly on Wednesday.
"I wish to ensure the Bahamian people," the Minister said, "that monitoring of the Freeport Harbour and its immediate environs and that of the spill site in Rock Sound, Eleuthera, will continue to take place. The companies responsible for the spills will be required to bear all costs associated with the review and restoration of the environment to its normal pristine condition."
Shortly after leaving the Freeport Container Port on Monday, December 3, staff on board an MSC vessel, the Eugenia, realised that it had a slow leak in one of its storage tanks. It had already travelled 12 miles off Grand Bahama's coast. 
While Ministry officials claim that most of the cleanup efforts were successful, there have been sightings of tar balls of various sizes floating in the ocean.
The Department of Environmental Health Services (DEHS) reported, Mr Dorsett said, that sailors still have to cope with a strong petroleum odour on the western harbour side. 
In Eleuthera the spilled oil, which was reported on December 4, was transferred to another tank. Soil that was soaked with oil was excavated from the area.
Officials are continuing to monitor both spills, Mr Dorsett said.