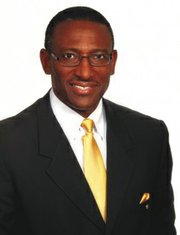 MICAL MP V Alfred Gray yesterday charged that estimates used to calculate electricity bills at the Bahamas Electricity Corporation were unfair and detrimental to the less fortunate.
Mr Gray called on BEC to conduct meter-readings instead of estimates, which he felt did not accurately represent electricity use.
"BEC has an obligation to ensure that these meter-readings are accurate," Mr Gray said.
"I am sick to the stomach because not only is my bill high but every island in my constituency, the electricity bill is totally out of control."
Speaking in the House of Assembly on Wednesday, Mr Gray said he was not convinced that electricity monitors were being consistently monitored.
"I do not believe that these meters are being read. 
He added: "It just seems to me that there is no way out. The poor will never survive. I think BEC can and should read the meters so that people can have accurate bills rather than estimated bills. That's not a government problem that's a corporation problem, and they have the capacity to solve this."
Mr Gray also called on the corporation to make good on promises made by the former government and provide relief to delinquent customers in Inagua.
Citing the former deal between BEC and Morton Salt for electricity supply in Inagua, Mr Gray said the outstanding bills owed by residents to Morton Salt were promised to be forgiven by the former administration.
"I thought they were (forgiven)," Mr Gray said. "I'm going to have to work with my government to see why it did not happen, because it is a concern that they were promised two years ago that once the transfer is made the bills which were accumulated would have been forgiven."
Mr Gray said: "When (residents) have four to five years to pay, something has to be fundamentally wrong. So I'm inviting BEC to cause some kind of relief to be brought to those people."
BEC Chairman Michael Moss did not respond to calls placed up to press time.