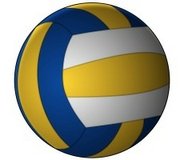 THE New Providence Volleyball Association (NPVA) is scheduled to hold the 2012 Best of the Best Tournament during the Christmas break.
The event, to be held in memory of the late Tom 'The Bird' Grant - the first Bahamian international certified referee - is slated to begin tonight and run through January 4. Grant passed away last month.
The teams entered in the tournament will come from the NPVA league, which is on a break for the holiday.
In the men's division, the four teams teams entered are:
• Cuttaz, coached by DeVince Smith. The players are Omar Brooks, Princtanique Wilson, D'Andre Forbes, Leonardo Dean, Dellan Brown, Derek Storr, Glen Rolle, Victor Grant, Randerville Johnson, Endierich Rahming and Eric Johnson.
• A-Team, coached by Byron Ferguson. The players are Javari Southard, Jaleel Dames, Garry Greenslade, JeVaughn Saunders, Ashley Roberts, Thomas Smith, Ditmar Bauer, Shedrick Forbes, D'Vane Strachan and Shonari Hepburn.
• Rascals, coached by Kirkwood Greene Jr. The players are Gaege Smith, JeVaughn Rolle, Christopher Cash, John Rolle, Kurtwood Greene Jr, Jonathan Pendlebury, Brandon Deveaux, Rajahl Moxey, Lorenzo Williams, John Isaacs and Kenton Dawkins.
• Ya-Ma, coached by Jermaine Adderley. The players are Maurice Smith, Lahaundro Thompson, Justin Smith, Jamaal Ferguson, Ian Pinder, Stanley Wood, Sherwaine Arthurs, Muller Petit, Tonny Simon and Othman Brown.
In the women's division, the three teams entered are as follows:
• Jammers, coached by Joe Mo Smith. The players are Dyaria Knowles, Ahliyah Thurston, Davia Moss, Kendra Dawkins, Laval Sands, Annamae Adderley, Keniesha Thompson, Tarae Sweeting, Latondra Brown and Tia Charlow.
• Tormentas, coached by Jason Saunders. The players are Avoni Seymour, Mechelle Moss, Justina Dames, Robertha Hudson, Tmika Saunders, Brittany Bonamy, Je'Nae Saunders, Jannelle Curtis, Eugenie Adderley and Brittany Deveaux.
• Code Red, coached by Jennifer Dotson-Isaacs. The players are Rochelle Henfield, Krystel Rolle, Shannon Russell, Manishka Rollins, Wandalee Harris-Burrows, Tia Wilson, Q'Jannis Wilson, Sherika Sands, Cheryse Bain and Kelsie Johnson.
The schedule for the tournament is as follows:
TONIGHT
7:30pm - Tormentas vs Code Red (W)
9pm - Cuttaz vs Rascals (M)
Friday, December 21
7:30pm - Jammers vs Code Red (W)
9pm - A-Team vs Ya-Ma (M)
Sunday, December 23
3:30pm - Rascals vs A-Team (M)
5pm - Ya-Ma vs Cuttaz (M)
Thursday, December 27
8pm - Rascals vs Ya-Ma (M)
Friday, December 28
7:30pm - Jammers vs Tormentas (W)
9pm - A-Team vs Cuttaz (M)
Sunday, December 30
3:30pm - 2nd place vs 3rd place (W)
5pm - 1st place vs 4th place (M)
Wednesday, January 2
7:30pm - 2nd place vs 3rd place (M)
9pm - Loser 1vs 4 vs loser 2 vs 3 (M)
Friday, January 4
7:30pm - 1st place vs Winner 2 vs 3 (W)
9pm - Winner 1 vs 4 vs winner 2 vs 3 (M)