By NATARIO McKENZIE
Tribune Business Reporter
nmckenzie@tribunemedia.net
BAHAMIAN retailers saw a surge in customer traffic in the days leading up to the Christmas holiday, one telling Tribune Business that it expected to "meet and exceed" its sales target.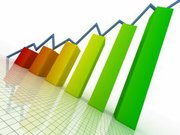 Marlon Johnson, BTC's vice-president of marketing and sales, told this newspaper: "I think we are going to meet and exceed our target of 10,000 phone sales.
"Our Christmas has been very good and we feel very confident. It's been a pretty healthy Christmas season. We are very pleased with the development of our new Southwest Plaza store in Carmichael. They have been meeting their expected numbers."
Deidre Andrews, marketing consultant at Colombian Emeralds International, said: "We had good amount of traffic going in and out. We're comfortable, we're happy. Sales have been fair. Obviously every retailer on Bay Street wants to do a lot better than they are doing, but realistically, as we have seen the economy and how things are going, we are very comfortable where we are at right now."
Latoya Miller, manager of Custom Computers' Harbour Bay store, said the company had seen heavy customer footfall this holiday season.
"Friday and Saturday were very good for us," she said. "Sunday past was the first time we opened up the store on a Sunday because of how Christmas fell this year.
"We did very well. This last weekend we had a lot of traffic, and the plaza has been very full. Last year, because the store was new, we had a little bit more traffic. Right now, we have direct competition with a new store that just opened. The volume of customers is still there, but they are still kind of comparing the prices."
Charmiane Daley, sales manager at John's Shoes and Accessories, told Tribune Business: "All of last week we had good business, but really on Saturday past it was spectacular. There has been a steady flow of traffic. It hasn't really boomed as we would have liked to see it, but there has been a steady flow."
Steve Hoffer, chief executive of Hoffer Sport, one of the largest sporting goods outfits in the Bahamas, told Tribune Business he was optimistic that Christmas sales would be positive.
"Our Cable Beach store was really busy last week. We are expecting things to be pretty good, hopefully. We are optimistic," said Mr Hoffer.