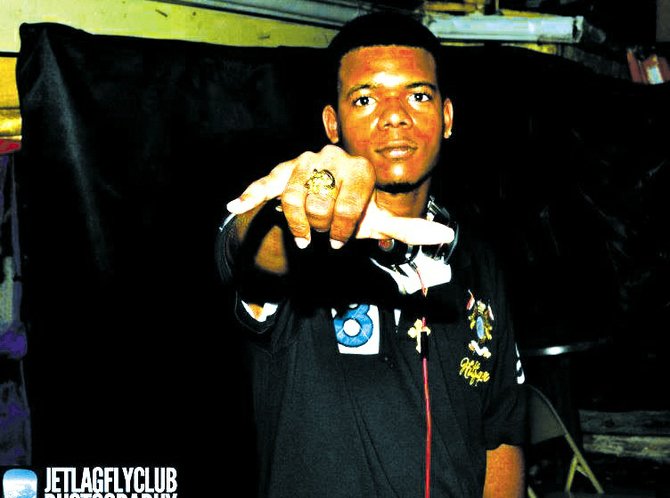 By FARAH
THE four young Bahamian deejays, part of were born in the 90's. Yet, their knowledge of a wide range of musical genres extends as far back as the 50's.
THEY were born in the 1990s, but their knowledge of music goes back four decades prior. The deejays of Wipe Out Entertainment may be babies in the industry, but they are well versed in the music of Otis Redding, Ray Charles and Marvin Gaye. The music of MC Hammer, Jimmy Cliff, Everton Blender, Bob Marley, Cocoa Tea, Pinchers, Biggie Smalls, and Micheal Jackson can be heard spinning on their turntables.
"You never know what a person may request or who will be in your audience so you have to be familiar with older music as well as current music," said DJ Gold, one of four DJs under the brand.
Along with Dj Kid, Dj One Three, and Dj Crunch the group is making waves on the deejay scene. The most recently performed for the Junior Achievement dance, which was held in December.
"I feel as if our style is so diverse. We try to incorporate a variety of genres into our sets to give the audience more than just the usual dancehall, reggae, and rap music. We read our crowd and build a playlist off what we feel they would enjoy," said Dj Gold.
"Music is a tool that can be used to send so many mixed messages to an audience. We use that tool to channel pure positive energy into our mixes; to create an unforgettable experience. It is all about keeping the crowd happy and begging for more. No matter the music including gangster rap we try keep our music clean and profanity free," he said.
Although younger crowds often make up their audiences, the group loves to perform for mature groups.
"They appreciate and love a wider timeline of music. We give them all of the songs they have not heard in a while with a pinch of newer music they may know to bring back memories and feelings from that time period. We dig deep into our collection and play music depending on the age range of the older crowds," said Dj Kid.
Ever since high school, the group has been passionate about deejaying. While other students were enrolled in camps during Summer break, the crew was out purchasing turntables and CD's just to hone their skills.
"We harness our craft by staying consistent with everything from promotion and marketing to simple practicing at home. We watch older deejays perform and learn from listening to them entertain," said Dj Crunch .
"We hope our skills take us on an international level. In the Bahamas we bring other culture's music to audiences here. However we wish to do the opposite and take Bahamian music and culture around the world," he said.
The group draws inspiration from several local deejays, including Troy Brooks, D-Boy, Dj Fines, Dj Spleen and Smooth.
"Their style and professionalism is on another level. Nassau Party Express entertainment company has mentored us in every aspect of deejaying. Especially D-Boy; he's given us so much advice and lessons on entertaining and conducting business the right way. Dj Spleen actually taught us how to mix along with Mr Brooks. Our performing style is inspired by Dj Fines. He never actually taught us hands on how to play, but just by watching and listening to him entertain a crowd of one thousand plus persons really taught us a lot. His interaction with his listeners is unbelievable," said Dj One Three.
Wipe Out Entertainment has provided entertainment for may local events including parties, weddings, dances, church fairs. They have also taken their talent oversees, where they performed in New York and Florida.