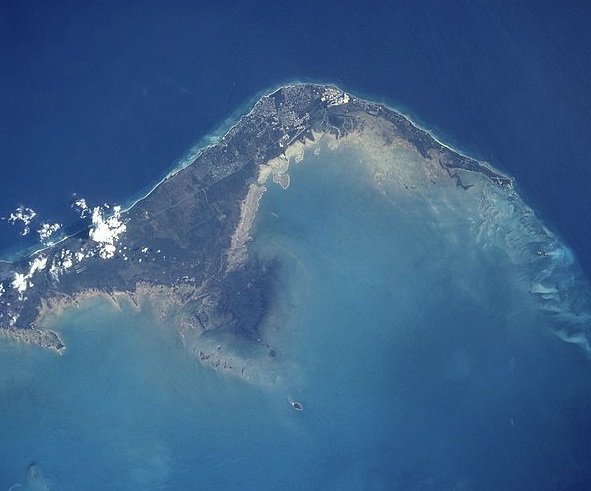 FREEPORT - Grand Bahama can expect a 29 per cent rise in cruise passenger arrivals this year, Grand Bahama Port Authority president Ian Rolle said.
To help the island take advantage of this opportunity, the GBPA announced plans to hold a one-day training seminar in conjunction with tourism stakeholders.
Mr Rolle said the idea is to educate the public on the business opportunities made possible by the projected increase, and help boost the island's tourism product.
The Opportunity, Awareness and Training Seminar will take place on February 9 at Freeport Harbour in the Oleander Room.
The seminar is being hosted by the GBPA, the Ministry of Tourism, the Freeport Harbour Company, and the Florida-Caribbean Cruise Association (FCCA).
According to the GBPA's business development manager Derek Newbold, discussions will centre on the future outlook for the cruise industry; product innovation, quality and safety; and service awareness, delivery and etiquette.
Representatives from the Bahamas Development Bank and GBPA's Enterprising Centre will provide details on accessing funding.
"We've been very thorough in our planning in our attempt to address the needs of present and future tour operators as it relates to the cruise industry," Mr Newbold said.
"Our panel of presenters has been carefully selected for the knowledge and expertise they bring and will expound on how to expand existing tour operations or create new ones."
Director General of Tourism David Johnson is expected to deliver the opening remarks.
Leading cruise officials are also expected to speak, including Amilicar 'Mico' Cascais, Carnival's vice president of tour operations, and Erika Tache, Carnival's product supervisor of tour operations, who is involved in the development, operation and evaluation of their Shore Excursion Programme.
Other presenters will include:
Joanne Salzedo, director of shore excursion product development for Norwegian Cruise Lines

Lily Urrutia, NCL's product development manager

Maria Shaw. head of the European shopping and Nassau tour programmes for Royal Caribbean Cruises

Patrick Schneider, RCL's director of operations, shore excursions and explorations
Mr Newbold said the presentations are designed to collectively address specific requests and/or complaints of passengers visiting the island.
He said they will also offer solutions and outline opportunities for expansion.
Persons interested in attending the free workshop can register online at www.gbpaseminars.com, or by calling GBPA's Business Development Department on 350-9018 or 350-9087.