POLICE are investigating the death of a woman tourist who drowned in waters off Exuma yesterday morning .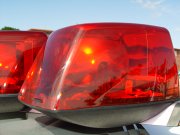 Police say the woman, who has not yet been identified, was with a group in the High Burn Cay area around 9am, on a diving exploration, when the first mate noticed she was attached to the tug line of the boat.
When he swam to her, he noticed she was unconscious and placed her onboard the boat where he administered CPR. She was also supplied with oxygen but did not regain consciousness. She was pronounced dead.
The woman was taken to Norman's Cay and then flown to the Lynden Pindling International Airport on a private plane where her body was collected by a local funeral home.
The boat originally left from the Nassau Yacht Club.
Police say the US embassy has been informed of the woman's death.