By NEIL HARTNELL
Tribune Business Editor
THE $5.4 million boost from changes to its loan loss provisioning calculation enabled Finance Corporation of the Bahamas (FINCO) to enjoy a 3.18 per cent net income increase for its 2011 financial year, offsetting an impaired credit portfolio that breached the $100 million mark.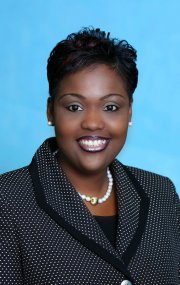 But despite the improved $18.766 million bottom line performance, Tanya McCartney, FINCO's managing director, told Tribune Business the mortgage lender was "slightly behind" its projections for the year that closed on October 31, 2011.
She also confirmed that FINCO's Board of Directors, despite the improved profit showing, were maintaining their policy of no dividend payments to shareholders until they saw a consistent turnaround/decline in its non-performing loan situation.
In common with the wider Bahamian commercial banking industry, FINCO saw the rate of growth in its impaired, or non-performing, loan portfolio decline in 2011, although as a percentage of its total book this still increased slightly - from 10.47 per cent in 2010 to 11.45 per cent this time around.
Responding to Tribune Business's questions, Ms McCartney said: "FINCO's net income was slightly behind our projections for the year. Nonetheless, it was favourable.
Our performance was assisted, however, partly by a change in our provisioning estimate, which resulted in a $5.4 million lift in the third quarter; a lift that was obviously offset by the additional charge from the rise in non-accrual loans during the year."
Writing in FINCO's 2011 annual report, Ross McDonald, its chairman, explained that the change in provisioning estimates for losses on its non-performing loans was influenced by both industry and delinquency levels, plus considerations on "the timing of future cash flows", guarantors and the collateral backing problem credit.
As a result, FINCO's provisions now total 28.3 per cent of non-accrual loans, as at year-end 2011, compared to 30 per cent at the prior year-end, thus facilitating the $5.4 million net income writeback to the bottom line.
Without that, FINCO's 2011 net income performance would have been in the $13.65 million range, well down on 2010's $18.188 million but far ahead of 2009's disappointing $4.563 million.
"Impairment losses are directly related to the movement in non-accrual loans, which increased by $11 million over the 2011 and 2010 fiscal years. As mentioned, our change in provision estimate provided for some lift in the Provision for Credit Losses (PCL) charge, but an increased non-accrual loans level made it necessary to increase provisions," Ms McCartney told Tribune Business.
"Impaired loans of $100 million (2010: $89 million) represented 11.45 per cent of the total loan portfolio, which was below the industry's 14.36 per cent."
Still, even despite the $5.4 million write back, FINCO was forces to increase its impairment losses by 271.38 per cent to $4.996 million for the 12 months to end-October 2011, up from $1.345 million the year before.
Ms McCartney, meanwhile, added that FINCO was expecting "modest growth" during its 2012 financial year, with a turnaround in its non-performing loans and net income entirely dependent on when the Bahamian economy, and jobs and income, recovered.
Asked when FINCO was likely to resume dividend payments to its shareholders, Ms McCartney replied: "This is deliberated every quarter by the Board of Directors who take into account factors such as growth and delinquency. The Board wishes to see a declining trend in non-performing loans."
Despite the economy's difficulties, and much tighter lending criteria, FINCO was still able to grow its net loan book by 2.7 per cent during 2011, increasing this from $817.997 million to $842.331 million.
Ms McCartney said: "There are still clients who meet our credit requirements. Hence the positive growth trend. The emphasis for us is on credit quality."
Elsewhere on the balance sheet side, customer deposits dropped by around $20 million, from $827.659 million to $807.57 million. Explaining that this was related to FINCO's parent and 75 per cent majority shareholder, Ms McCartney said the drop resulted from "funding from parent by way of a line of credit rather than deposits. There is lots of liquidity in the system".
Balance sheet cash also fell year-over-year from $61.029 million to $33.346 million at year-end 2011, with investment securities up to $54.888 million from $45.788 million.
FINCO said its net interest income increased by 16.83 per cent year-over-year to $32.994 million, compared to $28.241 million in 2010, due to a combination of loan book expansion and smaller increase in non-performing loans.
Non-interest expenses rose by 5.49 per cent, year-over-year, hitting $12.958 million, which FINCO attributed to a rise in bank licence fees.