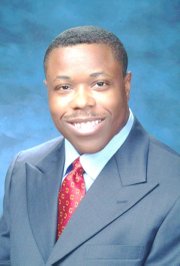 By NEIL HARTNELL
Tribune Business Editor
THE BAHAMAS International Securities Exchange (BISX) is looking to "kick off" its long-planned micro listing facility during the 2012 first quarter, Tribune Business can reveal, with investment bankers anticipating the Bahamian capital markets could see at least "another $100 million" in offerings this year.
Keith Davies, BISX's chief executive, said a micro listing facility - targeting small and medium-sized Bahamian businesses typically seeking $1 million or less in financing - was likely something these companies were seeking, given the current state of the economy.
"I'm looking to kick something off in the first quarter of this year," he told Tribune Business in a recent interview. "I'd planned to do it already last year, but the timing was not right. Particularly given how the country, the economy, is going, micro listings will be something people are seeking, so I'm going to advance that concept in the New Year."
Micro listing facilities, targeting companies with smaller capitalisations than so-called 'Main Board' listings, have become increasingly popular and a major growth industry among global stock exchanges.
London has its Alternative Investment Market (AIM) and, closer to home, the Bahamas can draw on the precedent set by the Jamaica Stock Exchange (JSE). Its Junior Market, for smaller cap stocks, which was initiated in 2010, is forecast to attract nine new listings in 2012 - almost doubling the number of listed companies from the existing 12. It has been the JSE's only growth area amid the recession.
Mr Davies has previously told Tribune Business that a micro listing facility would enable Bahamian companies, who chose to go this route, to build up a track record of financial performance with investors. It would also help them to become familiar with listing and compliance requirements, thus preparing them eventually for a BISX 'Main Board listing'.
And a micro listing tier will also provide small and medium-sized Bahamian companies with alternative avenues for raising capital, such as equity offerings, bonds and preference shares. Such options are likely to be especially valuable in an environment where commercial bank lending, and other traditional funding forms, have largely dried up due to the global recession.
Meanwhile, Mr Davies said he expected 2012 to be equally as active - and possibly more so - than 2011 was, both for BISX and the Bahamian capital markets in general.
Noting that there was "some good traction" in the plans harboured by various companies, the BISX chief added: "We expect the year to be no less busy than the previous year, and there's a high possibility of more activity.
"But you can never tell. We've had a lot of discussions in previous years and nothing's happened, and had little discussion in some previous years and a lot has happened. It's all situation based."
Mr Davies was backed by Michael Anderson, RoyalFidelity Merchant Bank & Trust's president, who yesterday told Tribune Business he expected at least "another $100 million of offerings" to hit the Bahamian capital markets in 2012.
Apart from the ongoing $10 million Arawak Cay Port Development (APD) initial public offering (IPO), Mr Anderson said the BTC IPO - likely to be worth a collective $37-$38 million - was scheduled to happen within the first six months of 2012, according to the Government's Budget statement.
That took the already known total to $47-$48 million, and APD had already pledged to complete a $43 million preference share private placement during the year to refinance the Royal Bank of Canada loan take out to finance the Nassau Container Port's construction.
Mr Anderson also disclosed that BISX-listed Consolidated Water, operator of the Blue Hills reverse osmosis plant, was set to come to market in 2012 for about $10 million. This is again likely to be a private placement issue of bonds or preference shares, intended to refinance bank debt taken out for the Blue Hills expansion.
Pointing out that this took planned capital raising north of $100 million, Mr Anderson said: "I think that in terms of offerings for 2012, you can expect another $100 million. I expect this year to see more than what we've got in hand at the moment. I fully expect it to be more than $100 million; I just don't know how much more. Last year, we did $100 million ourselves.
"When people see us raising $100 million one year, and likely $100 million the next, it's a very good indicator of positive economic activity."
He added that with the Bahamian economy set to continue its recovery in 2012, aided by infrastructure developments and global improvements, it was likely that other companies would come to the capital markets and raise funds.
While there were no known IPOs outside of the APD and BTC offerings, Mr Anderson said a trend had developed indicating better economic times were ahead. Investment banks, such as RoyalFidelity, often came in at the beginning of a growth cycle when companies wanted help to prepare for growth, and this was happening now.
"At the start of last year we didn't think we would see as much as what ended up coming through," Mr Anderson told Tribune Business. "It's entirely possible we will have another year like that. Maybe not more than last year, but similar to what happened in 2011."
The improving economy would bolster investor sentiment, and the RoyalFidelity chief added: "The high liquidity and low interest rate environment has created an ideal opportunity for people to come to market and raise money, and also for people to invest in something with higher yields than what they would get [in bank deposits]."
While RoyalFidelity did not have any more "concrete transactions" in hand, Mr Anderson added: "We are seeing a reasonable amount of traffic."