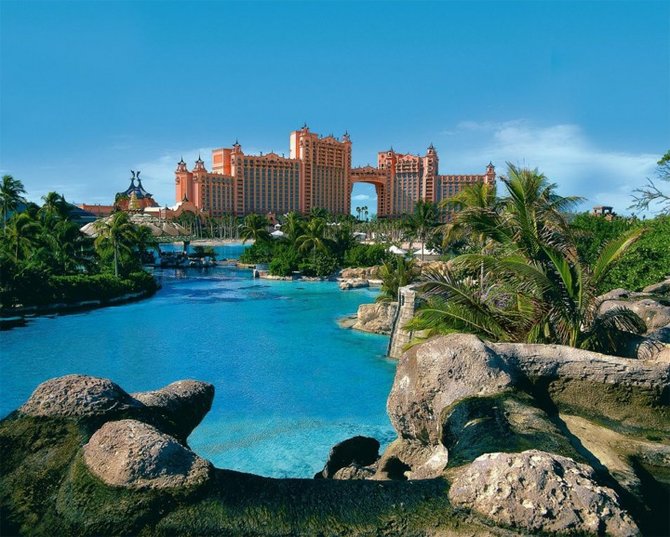 By NATARIO McKENZIE
Tribune Business Reporter
nmckenzie@tribunemedia.net
THE Nassau/Paradise hotel industry is aiming to "hoist" average daily room rates (ADRs) in 2012 to drive further room revenue increases, as nights sold and room revenue in December 2011 increased by 5.1 per cent and 6.5 per cent respectively year-over-year.
According to preliminary statistics released by the Bahamas Hotel Association (BHA) and the Ministry of Tourism and Aviation, the 14-major New Providence hotels showed continued improvement in December, with "increases in several key metrics".
Room nights sold increased by 5.1 per cent and hotel room revenue by 6.5 per compared to December 2010, even though there was a 0.8 per cent decrease in available room nights compared to 2010.
According to the data, 2011's full-year performance generated a 63.9 per cent occupancy rate, compared to 62.6 per cent in 2010. The average daily rate (ADR) was $236.26, compared to $231.96 the previous year, with room nights sold up 1.3 per cent and room revenue ahead 3.1 per cent.
"This primarily reflected a poor first quarter of 2011 when room nights sold, ADR, hotel room revenue per available room (RevPAR) all recorded decreases over 2010. While hotel room revenues started their uptick in the second quarter, it wasn't until the third and fourth quarters that room nights sold for a quarter jumped into positive territory. This was consistent with improved economic indicators in the US," said the BHA/Ministry release.
December 2011 generated an occupancy rate of 58.3 per cent, a $3.55 increase in ADR and a $10.81 increase in RevPAR year-over-year. The December 2011 ADR was $270.65, compared to $267.10 for December 2010, while RevPAR was $157.72 compared to $146.91 in 2010.
"The base that December's performance was built on, however, was narrow with only eight of 14 hotels reporting hotel room revenue increases over December 2010. Of these, five saw their revenue increase generated through higher room nights sold only, two through higher ADR that compensated for a decline in room nights sold, and one property as a result of increased ADR and room nights sold," the BHA/Ministry release said.
Commenting on the performance, BHA president Stuart Bowe said: "We continue to be encouraged by the progress we are seeing. Although we are still not at pre-recession performance levels, we are clearly headed in the right direction.
"With hotels facing increased operating costs and many investing more in capital improvements to ensure our competitiveness, it is essential that we increase our revenue."
Mr Bowe attributed the improved results to joint promotional and product improvement efforts by the hotels and Ministry of Tourism.
He said: "We are seeing the value of our strong marketing and promotion initiatives, which are resonating well in the marketplace. These have been underway for two years and each year we have seen incremental progress.
"We are also pleased to see some of the highest customer satisfaction levels reported in years, with visitors citing overall improvements in the experience and appearance of our islands," he added.
For the 2011 full year, half the 14 Nassau/PI properties generated room revenue increases. For five of those properties the increase was driven by room nights sold.
But for the seven properties who saw lower room revenues in 2011, three of these also saw lower ADRs.
"Contrast this with 2010 compared to 2009. In 2010, nine properties showed hotel room revenue increases over 2009, with six of them achieving this through increases in both ADR and room nights sold," the BHA/Ministry release said.
"Comparative figures for 2008 showed a 63.4 per cent occupancy and a $246.70 ADR. Room nights sold, along with room revenue in 2011, were 4.8 per cent and 8.9 per cent below 2008 levels. ADR in 2011 was some $10 below 2009.
"Hoisting the 2012 ADR, therefor,e offers the best opportunity to regain 2011 revenues - a repeat of the 2010 improvement in both ADR and room nights sold."