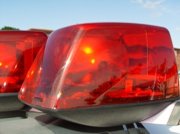 By KHRISNA VIRGIL
kvirgil@tribunemedia.net
ANOTHER man was abducted, assaulted and robbed over the weekend, the police said yesterday.
In connection with the incident, the third in three weeks, police are now asking for the public's assistance in finding five men who are wanted for questioning.
The victim, a 46-year-old, was walking on Fire Trail Road when he reported to police that he was approached by a Honda occupied by the men.
Police said the victim was then forced into the vehicle where the men beat and robbed him of an undisclosed amount of money. Moments later, the victim was released by his abductors.
He was taken to the hospital by ambulance where he is detained in stable condition.
The abduction occurred, police said, on Saturday at 2.35pm.
On June 19, a police source said they were also investigating an alleged weekend kidnapping and sexual assault on the teenage niece of a politician.
The 19-year-old girl reported that she was taken at knife-point from her home while her family slept during early morning hours, the police source said.
She alleged that an unknown man entered the family home that she shares with her parents and siblings around 2am while they slept.
The intruder went upstairs into the sleeping girl's room, where he told her to be quiet or he would "kill everyone in the house."
After the victim pleaded with him for a few minutes to allow her to get her medication, the man reportedly followed her into the kitchen where she said she hid a butcher's knife under her nightgown.
The intruder reportedly then took the girl out of the house into a vehicle and drove her to a bushy area nearby where he attempted to rape her.
The teenager reportedly fought back and stabbed her attacker in the chest with the knife before escaping.
She was picked up by a passerby on a nearby road a short time later and taken to a police station.
Police have refused to comment on the situation due to its nature and the girl's close relation to a politician.
However, the source said police are actively pursuing the alleged attacker.
This came after a 51-year-old man reported to police that he was allegedly abducted at gunpoint, tied up and robbed of his car.
The victim said he was then dumped in the South Beach area where he was not discovered for more than a day.
The man said he was sitting in his car at Cowpen Road on June 15 at 5.30pm when he was approached by two men allegedly armed with handguns.
The two armed men robbed the victim of his 2008 Kia Sorento.
He was discovered the next day at 7.15pm and taken to hospital by EMS personnel.