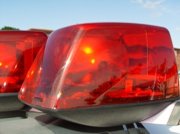 By SANCHESKA BROWN
Tribune Staff Reporter
sbrown@tribunemedia.net
POLICE are investigating three separate traffic accidents that resulted in the deaths of two men and a 19-year-old girl.
The first accident occurred around midnight on Thursday and involved a motorcycle and a F-150 truck.
Police say the driver of a red and white Honda 650 was travelling west on St Vincent Road in the area of Silver Gates when he lost control of the motorcycle and hit a white F-150 truck.
The victim, a 23-year-old South Beach resident, was taken to hospital but died of his injuries around 8am on Friday.
SEE page 16
The second incident occurred around 3.45pm Friday, which resulted in the death of a 45-year-old male of Eastwood Estates.
Police say the victim was driving a white 2009 Suzuki Van east on Joe Farrington Road when he lost control and hit a utility pole.
He died at the scene.
He has been identified as Marcus Bunch of Cool Acres.
Relatives believe Mr Bunch might have had a heart attack while driving. However, an autopsy will be performed to determine the exact cause of death.
Active police investigations continue.
The third incident took place around 11.30pm Friday and resulted in the death of a 19-year-old girl.
Preliminary reports indicate that a 1999 Honda Odyssey van occupied by two people was travelling east on Marshall Road when the driver reportedly lost control of the van and hit a utility pole. The van overturned.
The driver was unharmed during the incident. However, the front seat passenger received serious injuries and died at the scene.
Police investigations continue.
These deaths bring the traffic fatality count for the year to 24.
They also come weeks before the Road Traffic Department is set to launch an "aggressive" road safety campaign this summer targeting young drivers in an effort to reduce traffic fatalities and accidents.
According to State Minister for Transport and Aviation, Hope Strachan last week's death of 16-year-old Jimico Brown in a traffic accident brought to light the importance of road safety.
She said: "This recent tragedy involved an underage and uninsured driver which brings to light the importance of the work our Road Traffic Department and its Transport Policy and Planning Unit. Our National Road Safety Strategy places great emphasis on the critical issue of road safety with several ongoing and new initiatives planned."
The initiatives include the Driver Education Programme in schools - which caters to students in grades 10 and 11 -- as well as various youth symposiums and public awareness campaigns in which Road Department officers have been involved.
"During the summer months," said a spokesman, "this ministry through the Road Traffic Department will also engage in an aggressive public awareness campaign and invite public-private partnerships, as we as a nation encourage a walking and driving culture of safety."