By LESH
Tribune Features Reporter
acadet@tribunemedia.net
IT HAS been three years since his hit song "Can't Fail" dropped locally, and radio stations and regatta festivals continue to keep the tune alive. Although some look on and say, "one hit wonder", Troy Thompson, known to his fans as "Jah Troy", looks on and marvels at the experience to grow by leaps and bounds.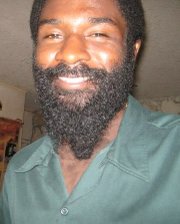 Since the release of "Can't Fail", Jah Troy he has delved into the publishing industry. He has written three books and is seeking to publish a forth. One day, he hopes his books will become movies.
The Bahamian Reggae artist told In Ya Ear: "I have purchased two new beats from GooWee Pro for some compilation projects. In the near future I will invite a few 242 artists to work with me on the "Wonderfully Made Riddim" and The "Hard Card Riddim."
Also the owner of "Made In The Image Enterprises," a promotional advertisement company, Jah Troy said he is currently in the process of creating a professional music and video recording studio for his company.
" I am really excited about that. If you noticed, can't fail has a low quality promo video on TROYDAT, my YouTube channel. All of that will change shortly and we will have something suitable for Tempo and any other music video outlets," said Jah Troy.
When asked about his new music, Jah Troy talked about many songs, including his single "Big Money Mission." He said he needed something other than "Cant Fail" to perform.
Under the "Make It Through" riddim, which he owns, Jah Troy said this is a dance tune with a blend between Soca and Dancehall.
He added: "'Good man', one of my realest, most favorite songs, is also catching on around the world; you can look for big things out of this song. 'Shine Jah Light' is a song from my daughter and I. It is to promote life, and to rock the dance hall, produced by Nu era and Padrino."
He said, "I get Consumed" is a love song he thought would be his big hit before "Can't Fail" came to mind.
Speaking about a song entitled, "Leave dem guns," he said this was his latest attempt to present an eye opening, thought provoking, hype and fun clever single to promote peace in the streets and inspire a collective approach to addressing social ills in the Bahamas.
" I want to possibly change the heart and minds of those caught in the downward spiral of life circumstances. This is personally one of my favorites, which is a joint venture of The Lioness Studio, Nu-era and my company M.I.T.I.E. Also,
'Better Off' and 'God Attitude', are songs in the pipe line as well," said Jah Troy.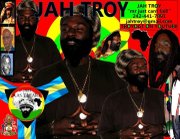 When asked if he thinks his new music would be a big as "Can't Fail," he said some of them, but that is not important to him anymore.
" Monty G of Lion Of Judah productions, the producer of Can't Fail told me not to think like that, just make music and if it happens, it happens because none of us knew what we had until we gave it to the world. Thanks again to my "Just cant fail fans, friends and family," said Jah Troy.
 Jah Troy said there is definitely a market out there for Bahamian musicians and people who cannot see it by now, will see it soon very clearly. He said all Bahamian musicians with the right patience, guidance, discipline and determination will find their self being respected and profiting from their art form. Just push forward without apology, it is a mission and 242 artists just can't fail, he said.