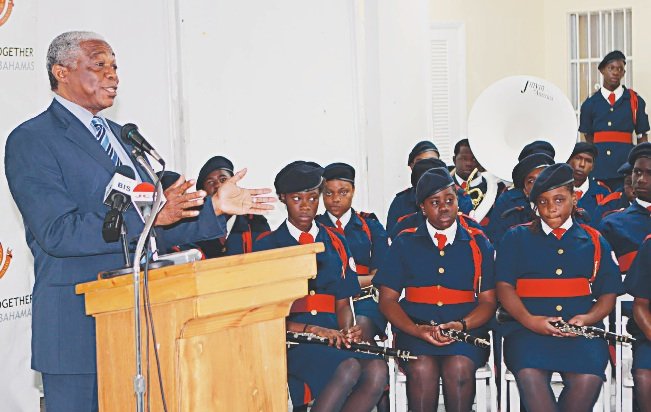 By KHRISNA VIRGIL
Tribune Staff Reporter
kvirgil@tribunemedia.net
NATIONAL Security Minister Dr Bernard Nottage yesterday urged school administrators to seek alternative education methods before suspending children with behavioural issues.
Dr Nottage said society has a responsibility ensure every child has at least a high school education.
He made the charge to law enforcement officials at the opening ceremony of the Bain's and Grants Town Urban Renewal Village Keepers Seminar.
Dr Nottage said: "We have these principals who put people out of school (and) who have no back-up for them. They don't seem to care and these young people get into trouble.
"I am one of those who believes that we don't have the right to suspend people from school without providing them with an alternative.
"We have the priority to ensure that every single child has at least  a secondary education in some form or another." 
Dr Nottage said the matter has now become a national problem.
He said institutions such as the Bahamas Technical and Vocational Institute (BTVI) should offer skills training to children who do not fit in the regular school system.
"My problem with that is the entry requirements that are being put in place for BTVI makes it out of reach for people who don't have a basic education. So we have to look at that.
"They seem to be trying to turn BTVI into a community college when it was set up as a skills training centre, " Dr Nottage said. 
The National Security Minister, who is also the MP for Bain and Grants Town, revealed his plans for the area, which include a skills training centre.
"We want to try to get people back into school and to reduce expulsion. We do know that there are some people with behavioural problems who just would not fit into the normal school population, for them we are going to try to provide some skills training in the Bain Town community. 
Although those plans are still in the early stages, Dr Nottage said Bain and Grant's Town Urban Renewal executives already have a list of volunteer instructors as well as buildings in the area that could facilitate the programme.