By NEIL HARTNELL
Tribune Business Editor
nhartnell@tribunemedia.net
Fidelity Bank (Bahamas) is on track to beat 2011's net profit by more than 60 per cent, although its chief executive yesterday said the 9.5 per cent growth in its loan book during the 2012 first half did not come from "originating new credit".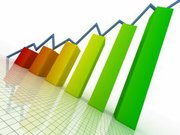 Emphasising that he expected trends which had generated more than $3 million in comprehensive income for the 2012 first half to continue through the remaining six months, Anwer Sunderji said the $23 million increase in its loan book to $266 million had largely come from refinancing existing borrowers.
Explaining that refinancing was used primarily to boost troubled borrowers' cash flows, enabling them to repay some of their indebtedness and other obligations, Mr Sunderji said the strategy was designed to encourage both "responsible lending" and long-term financial planning.
With the BISX-listed bank expecting to get its branch at the former Robin Hood store, located off Tonique Williams-Darling Highway, back open "in the next 30-60 days", Mr Sunderji said the only minor negative was the increase in loan loss provisions.
Loan loss provisions for the 2012 first half rose by 346 per cent to $1.031, more than quadrupling over the previous year.
Fidelity Bank (Bahamas) total allowance for loan losses at the first half end, June 30, was $5.3 million, a sum equivalent to 1.9 per cent of its total loans and 28 per cent of non-performing loans.
Explaining that the bank wanted to be conservative, given the high rate of loan defaults and difficulties in disposing of distressed properties in the Bahamas, Mr Sunderji told Tribune Business: "Arrears remain an issue.
"It's [the provisioning] to be prudent and realistic. Recovery is going to be a slow process, and we're just allowing for working our way through.
"Some 28 per cent of the delinquent loan book is provided for, which is in the ball park with the other banks, give or take a bit."
Other figures were more favourable for Fidelity Bank (Bahamas). Total revenues for the 2012 first half were up 22 per cent at $10.96 million, while the $3.091 million comprehensive income represented a 40 per cent increase year-over-year.
Total assets rose over the period to $370 million, up 6 per cent, with loan assets growing $23 million or 9.5 per cent for the year-to-date, hitting $266 million.
And the bank said its return on average assets (ROA) improved to 1.7 per cent, with the return on ordinary shareholder funds (ROE) hitting 14.9 per cent.
"We're looking at taking a few more provisions for the balance of the year, but the expectation is that income for the next six months will be the same as the last six months, everything being equal," Mr Sunderji said.
But, when it came to loan book growth, he told Tribune Business: "It's primarily refinancing existing loans. We're not originating new credit.... We are simply refinancing existing debt.
"The big point we are making is that our primary objective is to reduce debt and the delinquent portfolio. We are pioneering the idea that you can have responsible lending and a long-term plan at the same time.
"When you refinance people you improve their cash flow and give them room to breathe. What we want to do is persuade these people to repay some money, and not be on this borrowing cycle. Most people don't want to be on pay cheque to pay cheque, and we want to help break that cycle."
Mr Sunderji told Tribune Business that Fidelity Bank (Bahamas) non-performing loans, as a percentage of the total portfolio, had been "comfortably below"
 the Bahamian commercial banking industry average for "most of the year".
He added: "Our core business performed well in a difficult environment and is generating satisfactory returns. Our capital strength and liquidity continue to remain robust, and we remain focused on execution, controlling expenses and managing risk."
Mr Sunderji said Fidelity Bank (Bahamas) also expected to soon re-open its branch in Tonique Williams-Darling Highway's Summerwinds Plaza, based on the plans of landlord Leslie Miller to re-open the former Robin Hood outlet.
"We have considerable expectations that Mr Miller is going to be close to re-opening the store in the next 30-60 days," Mr Sunderji said, "so we're hopeful. He has indicated he will be doing so imminently."