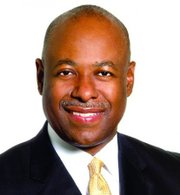 The Bahamas is launching a major promotion at the upcoming AirVenture Show, in Oshkosh, Wisconsin, in a bid to increase private pilot business for this nation.
The promotion will feature this country's culture and advice on the ease of flying to the Bahamas. Together with a reception and dinner, it will feature music by the Royal Bahamas Police Force Pop Band. Bahamian cultural dancers will perform to the band's music, and Bahamian chefs will take over the kitchen at the Holiday Inn, in Appleton, Wisconsin, to provide a gourmet meal.
Obie Wilchcombe, minister of tourism, will lead the Bahamian delegation and meet aviation executives attending AirVenture.
After many years of taking part in EAA AirVenture, the Bahamas' Ministry of Tourism's general manager for aviation, Greg Rolle, will begin his historic role as the first non-US chairman of the International Federal Partnership - a group of federal agents from the US, Bahamas and Canada that share a booth annually at AirVenture.
Mr. Rolle is a veteran Ministry of Tourism employee, who has been with the organsation for 25 years. He has served in various capacities, including director of sports tourism.

A licensed private pilot, Mr Rolle returned to the leadership position of Tourism's Aviation Department in 2008.

Under his leadership, the Bahamas has stepped up its marketing initiatives in this niche. Signature programmes include Bahamas Preferred (FBO) Gateways, Bahamas Flying Ambassadors and Bahamas Day.
AirVenture is the largest aviation show in the world ,attracting top government officials, corporate leaders and hundreds of thousands of general aviation enthusiasts.
It embraces the entire spectrum of aviation and features some 20,000 aircraft on its fields, attracting 800,000 aviation enthusiasts that attend the show annually. The aviation event includes daily air shows, aerobatics and pyrotechnics Fly-In Theater, forums, workshops and demonstrations.