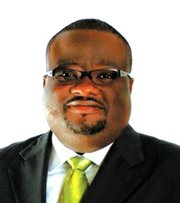 By NEIL HARTNELL
Tribune Business Editor
nhartnell@tribunemedia.net
Sky Bahamas' chief executive has revealed that "very low profit margins" of between 2-3 per cent are continuing to squeeze the private aviation industry and make investors unhappy, despite his airline growing revenues by over 14 per cent in its last financial year.
Captain Randy Butler told Tribune Business that despite Sky Bahamas generating a more than-$16 million top-line during its financial year to end-April 2012, his carrier - and other private operators - continued to experience a bottom line squeeze.
Apart from high fuel prices, which have relented slightly due to a decline in global oil prices, Captain Butler told Tribune Business that privately-owned Bahamian airlines typically faced a tax/fee burden equivalent to 10-15 per cent of annual revenues.
Arguing that the industry's tax burden was becoming "unbearable", Captain Butler said he was waiting to see the policy direction adopted for the sector by the newly-elected Christie administration.
This, he added, could determine whether Sky Bahamas reduced its flight schedule come October 2012 - a normally quiet period in the airline industry's calendar. The Sky chief executive also noted the potentially negative impact for his business if the proposed Employment Act reforms came into effect.
"For the last financial year, I think we were a little over $16 million in revenue," Captain Butler told Tribune Business. "My guess is that revenue's grown by almost $2 million.
"But the cost of doing that, the cost to get this, is what is lost. The profit margins are very low. Right now, they are probably 2-3 per cent. Investors are not happy getting 2-3 per cent on their money."
Despite the cost and bottom line pressures, Captain Butler said Sky Bahamas had continued to donate to charities and other good community causes, spending $389,000 in this area during the year to end-April 2012.
Adding that the carrier was "up probably a good 9 per cent" year-over-year in terms of passenger numbers, having carried 333,000 during its last financial year, Captain Butler said expansion plans were being impacted by financial performance.
"We proposed to start service into North Eleuthera, and were kind of squeezed to do that," he revealed. "There's probably been a good $10-$11 million investment to build this business over a four-year stretch, since we acquired it in 2008."
Summer vacations and the back-to-school shopping period make the July/August period a busy time for Sky Bahamas and other carriers, Captain Butler explaining that revenues generated during this period usually carried them through the quieter period that takes hold in September, October and the first half of November.
"On the domestic routes, load factors are better than 65 per cent," he said. "On international routes, Abaco is better than 65 per cent, and Freeport is 40-45 per cent, the same as Nassau."
The Sky Bahamas chief attributed the lower international load factors to the higher level of competition on those routes, where foreign carriers and Bahamasair enjoyed government subsidies.
Apart from high fuel costs, Captain Butler told Tribune Business that Sky Bahamas and other carriers had to contend with a variety of fees, taxes and insurance premiums, payable to the likes of Nassau Airport Development Company (NAD) and the Civil Aviation Department in the Bahamas, along with overtime at Immigration.
Then there were the fees levied by the US authorities on flights abroad and for overflight rights in Bahamian airspace.
"For example, you're looking at 10-15 per cent of your fares now going towards taxes of some sort; taxes and fees," he said.
"Some of them you can't even pass on to the passengers, as you push your prices higher than Bahamasair and then you lose them. Various government entities are after you, and everyone is picking at that. Someone - the Minister of Aviation, the Minister of Tourism - needs to look at this industry as a whole."
Acknowledging that Sky Bahamas and the private aviation industry, as a whole, was "waiting" to see the Government's policy for the sector, Captain Butler added: "Based on the policy, we're going to look and see whether we reduce our schedule, as we have 122 employees, come October if we do not get any indication of change.
"In order for business to go, a couple of things have to happen. We've got to make sure we have a good strategic plan in place for the industry. The Government has to put policies and regulations for the industry in place, and there has to be better communications and relationships between the Government and the industry."
While the current drop in fuel prices had given Sky Bahamas and other carriers "breathing space, so to speak", Captain Butler acknowledged that the sector also faced labour challenges, saying: "We always have to be finding people that are interested.
"We still have the same challenges of bringing in technical expertise, maintenance on the Saab side and training."
As for Sky Bahamas' planned maintenance hangar, Captain Butler said all materials apart from the doors were now in the Bahamas. Conditional approval had been received from NAD, and the civil works were "ready to go".
However, Captain Butler added: "I think we're going to put the construction contract out to bid again, because we'll get a better deal in terms of labour.
"We were selecting a contractor based on relationship and some of the work we're doing, but have reassessed that position and will put it out to bid."