By NEIL HARTNELL
Tribune Business Editor
nhartnell@tribunemedia.net
A Bahamian auto dealer yesterday told Tribune Business it was aiming to "close the deal" on 79 potential car purchases written at its weekend show, adding that turning just 50 per cent of those into actual transactions would be "the icing on the cake".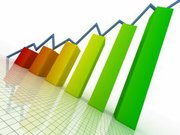 Acknowledging that its one-day Car Show, held at its Shirley Street head offices, had exceeded expectations in terms of customer turnout, Rick Lowe, operations manager/director at Nassau Motor Company (NMC), said the event had also reinforced relationships with banks and insurance companies.
"We had lots of activity," he told Tribune Business. "We were very pleased with how it turned out. Now, it's just a matter of closing the sales.
"We did a lot of test drives, and there was a lot of excitement among the banks and insurance companies wanting to do it again."
Mr Lowe said the event had similar goals to the industry-wide Car Show held in March/April of every year, namely to showcase NMC's Honda and Chevrolet products and stimulate buyer interest and demand.
The objective, he added, was "to move some inventory, let people see our product and hopefully sell some cars.
"It also helps to tie the relationships with the banks and insurance companies, as the clients are able to talk with them at the same time.
"The Car Show is usually good for all that. It gets people out, and it's something different from a run-of-the-mill day at the office."
Mr Lowe said it would take NMC several months to assess the tangible results of its car show, in terms of new auto sales closed as a result of holding it.
He added:"We didn't actually physically count the number of people, but we wrote 79 proposals.
"It's getting the bite at the apple..... Customers experienced the product, and everyone was very pleased with how it turned out. Now we just have to close the deal."
Suggesting that the event would have been "well worth it" if 50 per cent of those proposals turned into hard sales, Mr Lowe said achieving that would be "the icing on the cake".
"It was well worth the day because of the interaction with everybody anyway," he added. Insurers present included J S Johnson and NUA, while Royal Bank of Canada, Scotiabank, CIBC FirstCaribbean, Commonwealth Bank and Bank of the Bahamas International made up the banking fraternity.
New auto sales by Bahamas Motor Dealers Association (BMDA) members have been negatively, and heavily, impacted by the recession's effects on the overall Bahamian economy since 2008.
Fewer consumers are able to qualify for bank financing, and many have seen their incomes drop in any event. The auto industry has also been buffeted by the increase in Excise Taxes, and change in duty structure, plus the used car substitution effect - more Bahamians purchasing cheaper second hand cars.
The cheaper Korean brands, the Kia and Hyundai, have been the best new auto performers given the economic environment in which the industry has found itself.
Those two brands drove the collective 5 per cent year-over-year sales increase for May 2012, the BMDA said last month, accounting for 55 per cent of total sales year-to-date.
For the five months to end-May 2012, the BMDA said collective new car sales were up 13 per cent over the same period in 2011, standing at 1,115 units compared to 988 vehicles sold last year.
However, the BMDA conceded that the year-to-date 2012 performance remained "a long way off" from what the industry achieved during the same period in the peak 2007 year, when 1,969 new autos were sold. The Bahamian new car industry was still some 43.4 per cent off its pre-recession high.
Meanwhile, NMC was not the only dealer staging its own show on Saturday past.
Andrew Barr, Friendly Ford's sales manager, told Tribune Business his company's event "certainly met expectations" in terms of customer traffic, with numbers picking up as the day went on.
Expressing hope that it would translate into sales to carry Friendly Ford through the traditionally slow August period, Mr Barr said: "It will be a month before we have any idea of how successful it might have been.
"It's a struggle, month-to-month. The car business is still in a slump, and everyone is struggling to stay afloat and keep their heads above water, keep everyone employed and do their best to make things happen. The key for us is to keep everyone employed, weather the storm and prepare for the future."