By BRENT STUBBS
Senior Sports Reporter
bstubbs@tribunemedia.net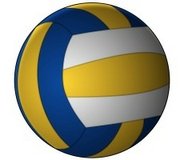 WHILE the Bahamas Volleyball Federation (BVF) has a solid core of players to work with, acting president Joseph 'Joe Mo' Smith said they are now faced with the challenge of players getting time off due to the change in dates for the Senior Caribbean Volleyball Championships.
Smith said the players trying out for the men and women national teams were eager to travel to St Croix, US Virgin Islands, July 6-15 for the NORCECA qualifier, which is the last step for the World Championships.
But he noted that the organisers are now looking at splitting the tournament in half with the men playing July 13-21 and the women July 22-30.
Both teams, according to Smith, have been dwindled down to a list of 18 players each. He noted that he and men's head coach Raymond Wilson are now in the process of making the final selection before they travel.
"It gives us a little leeway to work with in trying to put the final team together," said Smith of the position they now find themselves in. "We know that we can select our first 9-10 players rather easily.
"But when you get to those final two or three, that's when the rubber hits the road and you have to decide on which one. It's kind of close then."
During their practice sessions over the weekend, Smith said they got a chance to take a look at veteran player Whitney Armbrister, who came in from Grand Bahama and Katrina Johnson, who came in from North Carolina.
"We had a first hand look at them to see what kind of shape they are in," he said. "They're looking good. So for the women's side, it's going to be a tedious task for the last two spots."
On the men's side, Smith noted that Rommel Lightbourne also came in from North Carolina and he made a strong case for his spot on the team.
"So even the men's side is going to be a little tight, getting to that final 12," Smith said. "The core on both teams look good. But we're going to have a challenge where they have changed the dates.
"I don't know how that is going to pan out with some of the kids who have already applied for vacation so that they can travel on the original date that we got."
Smith said he knows for sure that the women's team could be affected if Kelsie Johnson is not able to travel. Johnson, according to Smith, will more than likely have to remain at home during that time because it's the same time as the Olympic Games and she will have to cover for her collegiate who is expected to travel to London, England, for the Nassau Guardian.
"We're still working on that because that will impose a major factor for us right now in terms of whether or not the team will stay together with this new time period," Smith said.
"But other than that, they are looking good. We just have to wait to see how things turn out."
Practice sessions are slated to continue every Tuesday and Thursday nights and again on Saturday mornings at the Kendal Isaacs Gymnasium.
Both teams, according to Smith, are preparing to travel to Orlando, Florida from June 22-24 for a tune up tournament before they head to St Croix.
The players still vying for a spot on the women's team are: Laval Sands, Tia Wilson, Tia Charlow, Krystel Rolle, Chryse Rolle-Bain, Tamasaine Poitier, Shantia McPhee, Kelsie Johnson, Camilla Miller, Melinda Bastian, Kendra Dawkins, JeNae Saunders, Britney Bonamy, Whitney Armbrister, Janel Curtis, Katrina Lightbourne, Latondra Brown, Avoni Seymour and Vanreka Rose.