By NEIL HARTNELL
Tribune Business Editor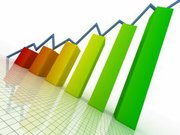 A BAHAMIAN general insurer yesterday said it was targeting "strong double digit growth" in its bottom line for 2012, its prior year results having been impacted by reserve adjustments associated with its auto portfolio.
Disclosing that Security & General was on target to-date with the projections in its "sporty budget for growth" in 2012, Terence Rollins, its general manager, told Tribune Business that the underwriter saw the size of claims for 'third party bodily injuries' associated with auto accidents increase "quite a bit" in 2011.
Security & General subsequently increased its loss reserves for this potential exposure, a key factor behind the 58.8 per cent increase in its 2011 net losses incurred, which rose from $2.836 million in 2010 to $4.504 million last year.
That more than $1.6 million increase was the main reason for the $1.1 million reversal Security & General suffered on its net income, which fell from a $1.037 million profit in 2010 to a minor $69,497 loss in the 12 months to end-December 2011.
However, Mr Rollins said the 2011 bottom line was in line with Security & General's projections, which had been for "a break even year". It was only just shy of that mark, and would have hit it had it not been for the reserves increase associated with the rise in third party auto accident claims,.
Pointing out that Security & General, which is majority-owned by Bermuda-based Colonial Group International, benefited from having no exposure to the two large Bay Street fires in 2011, Mr Rollins said that staying true to its conservative underwriting approach would likely pay dividends in 2012.
Declining to disclose figures, he told Tribune Business of Security & General's objectives for the year: "It is strong double digit growth for the bottom line. Our policy numbers are where they were, but average premium has gone up, we're doing very well in certain segments - commercial property is going very well - and others are level.
"We've gone in with quite a sporty budget in terms of growth for 2012, and so far we are on budget. We've started the year extremely brightly. We've picked up some nice commercial accounts on the property side.
"It's started very brightly for us. We're feeling content enough, but we always have to look to do better. It [the insurance industry] never stands still, and with new entrants coming into the market, you can never tell which segment they're going to pick on."
That is likely to be a reference to the arrival in the Bahamian property and casualty market of Netherlands Antilles General Insurance Company (NAGICO), which obtained approval from the Insurance Commission of the Bahamas to start underwriting business earlier this year.
Still, Mr Rollins said Security & General would stay close to its roots, only underwriting business where the risk matched the premium price. With the carrier more focused on the bottom line than the top, its gross written premiums only nudged up slightly in 2011, growing by 1.2 per cent from $20.91 million in 2010 to $21.163 million last year.
"I'm not terribly interested in gross written premium," Mr Rollins told Tribune Business. "With reinsurance capacity hardening up, there's no point in using up reinsurance capacity for anything other than price commensurate with the risk.
"If you're extracting aggregate for low returns, no one benefits. It's conservative, steady, measurable underwriting of nice quality risks. I'd rather have a portfolio of quality, keenly priced risk than cheap, low quality risk. No one wants that.
"We enjoy a very positive underwriting ratio on the business we do write, and with one or two other Bahamian insurers see very nice loss ratios."
Reflecting on 2011, Mr Rollins added: "We were lucky in not picking up those big Bay Street fires last year. And, whereas some of our competitors suffered from Hurricane Irene, we've got such a small proportion of our property insurance lying outside Nassau and Freeport. Because we've got so little property exposure outside those points, whereas it was big news for them, it wasn't much for us."
What did present an issue for Security & General in 2011, though, was third party bodily injury liability associated with auto accidents in the Bahamas.
"It's not so much the incidence of motor claims, but the quantum of claims for third party bodily injury seems to have gone up quite a bit," Mr Rollins told Tribune Business. "It's not as bad as the US, but people are very quick to engage an attorney as they see insurance claims as a substitute for income.
"We've had to adjust the loss reserves for third party bodily injury. Whether they come to fruition or get settled for anything like the amount petitioned for is another matter."
Emphasising that it was better for insurers to be over-reserved, rather than under-reserved, Mr Rollins added: "Our conservative approach has been to make sure we're adequately reserved, and deliver good news later."
In a final assessment of 2011, Mr Rollins added: "We were pretty much status quo, running hand in hand with the rest of the industry. We expected a break even year, and were pretty much on it.
"We made a small loss, and when I came in it was at the half-year point. The company was in a bit of negative territory then, but notwithstanding Hurricane Irene and the third party bodily injury situation, it was not a bad result.
"We're making progress, but don't want to be singing and dancing from the roof tops about it. It's early days. We're satisfied, but could always be doing better."