By JEFFARAH GIBSON
Tribune Features Writer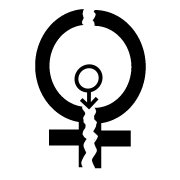 AFTER Phylicia Symonette* refused to have sex with her husband, she was beaten, battered, and then raped. She went to the police station to file a complaint, and the only thing she got was a metaphorical slap in the face.
"I went to the police station, gave my report, and I was told they do not get into marital affairs. They told me there's nothing they can do about it because the law says they cannot intervene in marital affairs. My reply was, are you going to wait until the man kill me to try and do something about it," she told Tribune Woman.
According to Branville McCartney, leader of the Democratic National Alliance (DNA), women should be protected against violent sexual assault at the hands of their husbands, but in cases like Ms Symonette's that assault should not be called rape.
Ms Symonette disagrees with that thinking. She said: "I think marital rape should be a law because it happened to me. My body is my body and no means no."
During a taping of the TV program Citizen's Review, Mr McCartney said the marital rape bill would not be passed by a DNA government because "when you get married to a person, you are one." Mr McCartney's comments sparked vocal opposition in several quarters.
Rape is as an act of violence and it needs to be viewed as such, said Gwendolyn Knowles, chairperson of National Women's Advisory Council. In this light, she said, the law should provide equal rights for all.
"Maybe we do not understand what rape really is. It is not just saying not tonight honey; it is violence and I do not think people understand that. Maybe we need to have a discussion from the grassroot level of what abuse really is. It is too late to talk to people like Bran McCartney, so we need to talk to more young adults and the earlier the better," she said.
At A press conference yesterday, the DNA outlined its proposal to strengthen Section 15 of the Domestic Violence and Sexual Offences Act, which would provide alternative protection for married women.
Clarifying his earlier positions, Mr McCartney said that in the interest of preserving the sanctity of marriage, the definition of rape should not be changed, although existing laws should be strengthened to protect married women against sexual assault.
Maggie Bain relationship and sex therapist said a relationship has broken down completely when the end result is rape. The foundation of respect in a relationship was not clearly established in the first place, she suggested.
Erin Green human rights activist said, "There is no reason why we should not enact a marital rape law", but she said Bahamians should also be educated about the spousal protection orders.
Ms Green said the political hopeful and DNA party representative "was ill prepared for the event and uninformed about the issue", when he spoke last week. Otherwise, she said, he would have spoken about "the alternative" at the event.
Ms Green believes the recently enacted spousal protection orders "may be more effective for males or females who may not want the marriage to end", but she believes married people should be also allowed to have the option of protection under a marital rape law.
"The discussion will become clearer when we as a people can acknowledge that both the marital rape law and spousal protection orders are needed and available for husbands and wives. We need to also acknowledge that husbands are victims and can also be victims of spousal abuse," she said.
The issue of marital rape not only impacts women, it also impacts the men in our society. A few men shared their views with Tribune Woman.
Author and playwright Dr Ian Strachan said he fully supports this law if it will protect women from violence and abuse.
"Rape is hard to prove, period and women are afraid or reluctant to come forward because of the negative scrutiny of society. We are not doing a very good job of bringing rapists to justice outside of marriage as it stands. When was the last time a man was accused of and sentenced for date rape, yet it happens very often?," said Mr Strachan.
"I want to see married couples and families stay together, but not at the expense of the dignity and safety of women. But this issue is so volatile because it touches on issues of religious faith and doctrine, male power in the home and society and the fragile institution of marriage," he said.
Dr Christopher Curry, COB lecturer, said marriage has robbed women of their freedom when it comes to issues such as martial rape.
"I think it is profoundly paradoxical that a women in the Bahamas has more rights as a single unmarried person than she does as a married woman. It is really sad that marriage limits women when it should emancipate them. In our country single women have more rights than married women and it is unfortunate that Mr McCartney has taken the position. He has run against the grain of the kind of international rights that has been agitated by organisations like Amnesty International and the United Nations. He seems to be living in a world that we are trying to move away from," said Dr Curry.