By NEIL HARTNELL
Tribune Business Editor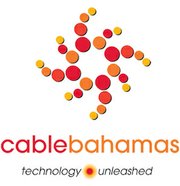 CABLE Bahamas' 2011 net income would have fallen below 2010 comparatives had it not been for the $2.022 million profit produced by its newly-acquired Systems Resource Group (SRG) business, with the latter's contribution set to be "even greater" in 2012.
Acknowledging that the BISX-listed communications provider's bottom line would have failed to match 2010's $19.992 million had it not been for SRG's eight months' worth of earnings, Barry Williams, its senior vice-president of finance, yesterday said the cost savings and synergies expected to be generated this year would only increase the subsidiary's contribution.
SRG's arrival helped to push Cable Bahamas' 2011 year-end income to $20.843 million, and Mr Williams told Tribune Business: "We had eight months of SRG for 2011, and didn't get the full effect of the 12 months. We brought some revenues over, some expenses over, and in 2012 we will see the full 12 months for the first time.
"But we will also see the synergies and cost efficiencies from the integration of SRG into Cable's operations."
Mr Williams explained that both Cable Bahamas and SRG would have similar or 'shared costs' that could be stripped out of the business, generating "some efficiencies".
"It's going to be even greater," he added of SRG's likely contribution to Cable Bahamas' 2012 net income performance, "because we will have four extra months and get multiple synergies that will take effect. By the end of the year, we will have gone through the common costs, have built in efficiencies, and see the full benefit of bringing those revenues over into Cable's consolidated numbers."
Cable Bahamas' 2011 financial statements disclosed that the BISX-listed communications operator paid $15 million in total for SRG, but this sum included a long-standing eight-year option to buy the latter and associated costs worth a collective $4.6 million.
As a result, Cable Bahamas in 2011 paid total cash of only $10.1 million for the SRG business. And, given that SRG had some $3.382 million worth of cash on its own balance sheet when the deal closed, Cable Bahamas' 2011 net cash outlay was reduced even further to $7.1 million.
The BISX-listed communications provider's financial statements showed that for the 16 months between January 1, 2010, and end-April 2011, SRG generated net income of $1.023 million based on revenues of $12.858 million.
SRG's net assets as at the acquisition date were pegged at $2.1 million. Among its assets at end-April 2011 were $1.552 million in accounts receivables; $2.851 million in accounts payables; and $2.93 million worth of property, plant and equipment.
In addition, Cable Bahamas valued SRG's intangible assets - namely its 15-year spectrum licence and 15-year communications licence - at $6.9 million and $6 million, respectively, for a total $12.9 million.
"It's been a long time coming," Mr Williams said of the SRG deal. "We've had our challenges getting that done from 2004. We got in done in 2011, and I'm biased, but I think it's going to be a very good investment for us."
Stripping out SRG's contribution, Mr Williams said Cable Bahamas' 2011 performance would have been down on 2010 because of various one-time transactions such as its 'Rev' rebranding and relaunch; marketing and sales initiatives; and the launch of 60 HD channels on its cable TV side.
"I call them investments," he added. "They are expenses, but they are investment monies. We have to invest to get into new businesses and revenue streams. In this scenario, we get the costs up front, and then get the revenues as we build the business."
Mr Williams told Tribune Business that Cable Bahamas' year-end cash balance fell year-over-year to $6.844 million, a 41.9 per cent decline on the previous year's $11.607 million, largely due to investment in digitising its cable TV product - something mandated by the regulators.
And accounts receivables rose 33.9 per cent to $9.041 million, from $6.571 million in 2010, largely due to the inclusion of SRG's $1.5 million receivables into the balance sheet for the first time.
Elsewhere, Cable Bahamas' financials disclosed that the Cable Shares Trust, the vehicle formed to facilitate the buyout of the stake held by former controlling shareholder, Columbus Communications, had been "terminated" and the just over five million shares it purchased cancelled.
Mr Williams explained that public companies, once they acquired their own shares, could not 'hold them in Treasury' and had to cancel them if they were not in the public domain.
He added that the Trust had fulfilled its purpose, having been formed to facilitate Federal Communications Commission (FCC) approval of Cable Bahamas' change in ownership. Once the Government sold its majority BTC ownership, or the Bahamas became a WTO member, the Trust would have no further purpose.
"Once the BTC deal was approved, we started the mechanism to ensure we cancelled the arrangement we had with the Trust," Mr Williams told Tribune Business.