By NEIL HARTNELL
Tribune Business Editor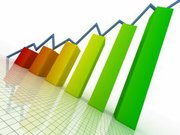 COMMONWEALTH Brewery's newly-appointed managing director yesterday said he wants the BISX-listed company to become the Bahamas' alcohol "supplier of choice", noting that its 2011 revenues rose $4 million year-over-year despite flat sales volumes.
Nico Pinotsis, an industry veteran who has spent 27 years with Commonwealth Brewery's 75 per cent majority shareholder, Heineken International, said that despite returning revenues to more than $113 million in 2011 - a level that matched 2008's performance - the company was unable to completely offset a $7 million increase in costs.
The revenue increase, Mr Pinotsis said, came from price increases that Commonwealth Brewery and its wholly-owned Burns House retail subsidiary were able to pass on to Bahamian consumers in 2011.
Yet the company could only pass on "what the market can afford", and was unable to shift the full burden of rising costs, as Mr Pinotsis pledged to "win the fight for the Bahamian consumer".
While Commonwealth Brewery's 2011 sales volumes of 187,000 hectolitres matched 2010 exactly, they remain 7.9 per cent and 12.1 per cent down, respectively, on the 203,000 and 213,000 hectolitre volumes achieved in 2009 and 2008.
Analysing a year in which Commonwealth Brewery's net income fell by 15 per cent, from $20.25 million in 2010 to $17.32 million this time around, Shun Chou, its group financial manager, noted that the almost-$3 million profit drop, combined with the $4 million revenue increase, created a "$7 million gap".
"Part of that gap was caused by movement in other income," he added, noting that this fell by just over $1 million from $2.318 million to $1.316 million in 2011.
This related to the loss of $1.047 million in rental income that was earned in 2010, together with a $345,004 0ne-time gain generated that year. Both developments are related to Heineken's buyout of the 50 per cent stake in Commonwealth Brewery formerly held by the Finlayson family-controlled Associated Bahamian Distillers and Brewers (ABDAB), and the corporate restructuring that followed, with the deal's terms allowing the latter to retain ownership of certain real estate properties.
Noting that Commonwealth Brewery continued to face higher Excise taxes, utility and inventory costs and staff costs, Mr Chou added: "The revenue increase [in 2011] was driven particularly by price increases to pass on costs of goods sold. We did not manage to pass on all the cost increases."
Explaining why the company could not pass on the full cost increase amount, Mr Pinotsis said: "You have to make sure in your pricing that you remain competitive. That will be something we are faced with in the next couple of years.
"We live in an environment where clearly, on a global level, we see the demand for premium wines and spirits going up, which results in shortages. As one of our suppliers was telling us the other day, he said he only produced so much 20 years ago, and with the Far East growing demand is high."
Mr Pinotsis said Asian-driven demand increases had resulted in inventory shortages among premium brands, thus pushing their prices higher across the globe. Commonwealth Brewery, he added, was not immune from such trends.
"We have to see how far we can increase our prices based on their [supplier] price increases," Mr Pinotsis explained. "We had a roughly $7 million increase in costs, which was only compensated for by $4 million in price increases.
"I've not seen any indication that demand for the high-end, premium products will decrease in the Far East. There is pressure on the raw materials that we need.... We have to make sure the consumer can bear it, and we don't price the product and ourselves out of the market. We also have to become more efficient and effective at what we do to manage our costs."
When it came to the total annual volume of beers, wines and spirits sold by Commonwealth Brewery/Burns House, Mr Pinotsis acknowledged: "We have lost some volume over the last couple of years, but did not lose more volume after 2010. We kept that state. The same volume generated $4 million higher revenues, which is the difference caused by the price increases."
Indicating that Commonwealth Brewery's 2011 financial performance was up against a tough set of comparatives, Mr Pinotsis described 2010 as "a record year. If you look at 2009,2008, $17.2 million [in operating income for 2011] is not a bad performance".
The BISX-listed brewery finished 2011 ahead of the $16.104 million and $14.747 million in operating income produced for 2009 and 2008, respectively, while last year's $0.58 per share in earnings per share (EPS) beat the numbers generated for both those years.
Mr Chou added that Commonwealth Brewery had recovered some lost ground during the 2011 second half, adding: "The first half of the year was a bit less than we had hoped for. We recovered in the second half and saw improving trends."
Meanwhile, Mr Pinotsis noted that Commonwealth Brewery had fulfilled the pledge it made to investors during its $62.5 million initial public offering (IPO) in 2012, namely to pay out 100 per cent of net income as dividends.
Following behind December 2011's $0.25 per share dividend, worth a collective $7.5 million, Commonwealth Brewery's Board has declared a further $0.33 per share dividend that is payable on May 15, 2012, to shareholders of record on May 8, 2012.
The latter will see a collective $9.9 million payout, and together, the two dividends are worth $0.58 per share or a collective $17.4 million - an amount equivalent to 100 per cent of Commonwealth Brewery's net income.
Noting that the company was the Bahamas representative for 70 brands, as well as brewing its own products, Mr Pinotsis said that following its successful launch last year, Kalik Lime was being transformed from a seasonal to year-round product.
Asked how much competition Commonwealth Brewery was facing from Freeport's Bahamian Brewery and Beverage Company, Mr Pinotsis replied: "I think every competitor in the market sharpens everyone up."
Emphasising that he focused more on his own company, not the competition, he added that it came down to "can we get ourselves ready for tomorrow and the day after tomorrow, and make sure we increase the preference of our own products, our own brands, increase customer satisfaction at the wholesale and retail level, on the premises and off the premises, and in retail stores. We have to win the fight for the Bahamian consumer".
Setting out his goals for Commonwealth Brewery, Mr Pinotisis said: "What we want to be at the end of the line is the supplier of choice for beer, spirits and wine in the Bahamas".
Noting that its Burns House subsidiary had a 55-56 strong store retail network, he added that while Kalik exports to the US had been growing, Commonwealth Brewery would always have to compete with larger competitors with greater economies of scale.
"The Bahamas is our major playing field, and exports are more the icing on the cake," Mr Pinotsis said.