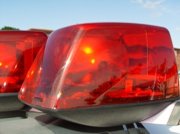 A KNIFE attack on an officer resulted in one man being shot dead by police and another left in serious condition in hospital.
The incident reportedly occurred around 12.30pm at a home on Cox Way, off East Street south.
According to police, the shooting took place after an officer responding to reports of a house break-in in progress, was attacked by two men with knives.
The two shot men were both taken to hospital, but one succumbed to his injuries.
He has only been described as a 32-year-old Flamingo Gardens man.
Police gave no description of the second man.
The incident comes just four days after another police shooting left a man dead.
According to reports, at around 11pm on Friday, April 27, police received information that a suspect involved in a robbery/ shooting was at Fleming Street.
Officers responded and saw a man fitting the description provided by witnesses.
It is reported that as they approached the man, he produced a handgun, causing the officers to open fire - shooting and killing the suspect.
The officers recovered a handgun along with a quantity of ammunition from the scene.