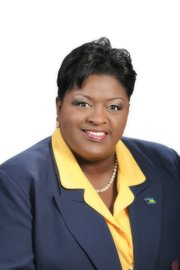 Both PLP Incumbent Melanie Griffin and FNM candidate Senator Dion Foulkes are confident of their parties' chances in Yamacraw.
Hundreds flocked to St Andrews School to cast their votes, many dressed in yellow and red, some clad in green, but the majority displaying no colours at all.
Ms Griffin spoke to the press and stated she's "very confident" about another win, based on her record.
Speaking on her FNM opponent, she said: "He's not new to politics but he's new to Yamacraw... the constituents wants consistency."
And that consistency, she explained, is her constant representation of Yamacraw for the past ten years.
Mr Foulkes called the FNM turnout in Yamacraw "extraordinary" and expressed optimism on a win stating: "I think the young people are going FNM."
He claimed that "the majority" of Yamacraw constituents are "disappointed" in Ms Griffin's representation.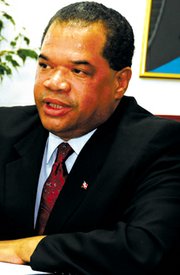 "As I go door to door, I find a lot of promises were made and not kept," Mr Foulkes said, listing that as one reason he's confident of a win.
First time voter, Regive Saunders, was one young man who was not displaying colours and would not reveal which party he gave his support too, but hinted he could have gone for "change" with the DNA.
"I can't say right now," he said. "I like my red, I also like PLP, but I want to see changes."