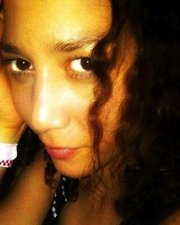 By JEFFARAH GIBSON
Tribune Features Writer
OVER THE years, Bahamian author Malie March Bliss, made mental notes of conversations she had with many women on sex, relationships and matters of the heart.
She compiled the stories that span two decades worth of sharing to produce her first book, The Man Manual: 'What A Man Must Know, That A Woman Must Tell Him'.
Since its release several weeks ago, the Man Manual soared above the other 9,538 books on the sex/relationships genre on Lulu.com to take the number one spot.
Lulu.com is one of the top sites for self-published authors.
"I first released the book on April 11. From the release of the book straight up until last week Thursday it was number one in the sex and relationship genre. I try not to constantly check Lulu.com or obsess about it. It is really cool that people want to know what I have to say about relationships," she told Tribune Woman.
The Man Manual is a guideline and gives information on what a man must consider about attraction, character, love, sex, infidelity and break-ups.
One of the things Bliss gives details about, is the characteristics of a real woman. In her book she says: "To pursue this kind of lady wait until you are grown up enough to know what to do with her, who she truly is, what she is really about."
"My target audience is from age 18 to grandpa. The book covers the gamut of the relationship. It also covers everything from the beginning, middle, and end stages. There is information that all men can use in this book regardless of their age," she said.
Bliss kept her audience in mind which is the reason she decided to release The Man Manual as an ebook. She said the ordinary man may be skeptical about purchasing a relationship book from a local bookstore.
"I went straight to the Internet to sell the book. The technology savvy guys may enjoy reading it on their ipads, computers or phones."
Though the book is targeted to a male audience, women can also learn a few things from The Man Manual, she said.
Bliss said one of the things that could have contributed to the book's popularity is that it is an easy read. The format of the book is similar to that of a devotional book. There are no chapters; there are nuggets and each page has a theme with short text.
"The book does not have to be read from beginning to end. You can read nugget one and go onto to nugget twelve. But if the book is read from beginning to end a story will definitely unfold," she said.
Bliss spent twelve weeks working on The Man Manual which is her first book. In the near future she intends to release a hard copy of the book.