By CHESTER ROBARDS
Tribune Senior Reporter
crobards@tribunemedia.net
BAHAMIANS took to social media websites yesterday in a concerted effort to 'defend' their country against an American journalist who reported that 'the poorest Bahamians typically create makeshift homes out of straw....'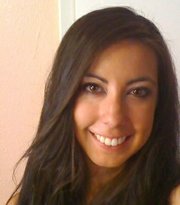 Nellie Day's article 'What types of houses do people live in the Bahamas?', which was posted on the website www.travels.com, incensed hundreds of people who read it online.
Many of those people subsequently sent a torrent of caustic criticisms to her Twitter website feed. Other people threatened to e-mail the host website about the inaccuracies of the article.
And their efforts paid off - with the website, travels.com, agreeing to take down the article.
In the article, Ms Day contends that "lower and lower-middle class" Bahamians dwell in "small beach shacks and huts" that are often built from "straw or wood", materials which are readily available along the beach - or at "industrial and retail outlets".
She also says that 'middle class and upper-lower class' Bahamians build their homes using brick or concrete.
"These materials (brick and concrete) can be expensive, and brick is usually cheaper and found in more abundance than concrete," she said.
The article was not inaccurate in some of its observations, but many who read the report and left comments online said they found the inaccuracies 'insulting.' Some individuals even called for Ms Day to publish an apology.
On her Twitter feed, the freelance journalist, who is said to be based in California, said she had visited the Bahamas and did research before she wrote the article.
"For the record, on this Bahamian story, I have travelled to the Bahamas, I did talk to locals and I did research what other agencies had to say," she said.
She added on the Twitter response: "Look guys, love the Bahamas & Bahamians. Sorry if u didn't like the story. Wrote from what I saw/was told from ppl (people) who are supposed to know."
Ms Day said many Bahamians make their living "farming or selling trinkets at the local straw markets". In fact, few Bahamians make their living this way. In jest, people who commented on the article suggested she must have visited the Bahamas in the 1960s.
The article does, however, accurately describe the more affluent dwellings of the Bahamas - descriptions which may have come from several Bahamas real estate websites, which are cited as resources for the article.
The outpouring of comments prompted a response from Travels.com.
A spokesman said: "The article in question was written by a freelance contributor, and not by a member of our staff. We have reviewed the article and determined that it does not meet the standards for our site, because of the number of factual inaccuracies in it.
"Therefore, the article has been deleted from our site. It will take time for this change to show up on all of our servers, but the article will definitely be completely removed within the next 12 hours.
"We do sincerely apologise for any trouble or offense that this article caused."