By AVA TURNQUEST
Tribune Staff Reporter
aturnquest@tribunemedia.net
THE Government will execute a comprehensive analysis of all forms of taxation as it seeks to modernise the tax structure of The Bahamas.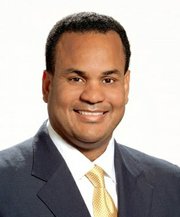 In addition to tax reform, the government is also seeking to crack down on loopholes in the existing system in an effort to bolster revenue to meet governance obligations.
Minister of State for Finance Michael Halkitis said: "We cannot afford at this time to try and reduce the deficit by putting more taxes on the Bahamian people, we think that will be counterproductive.
"Our very, very last resort would be trying to increase taxes on the Bahamian people, so the first priority is to provide that environment to get this economy going so more people can be employed."
If executed properly, the switch to an alternative means of taxation is expected to be one of the most important economic stimuli for the country, according to Minister for Financial Services Ryan Pinder.
Noting that extensive evaluation of the Value Added Tax system has already been undertaken by successive governments, Mr Pinder said income tax models were also among alternative systems under review.
Mr Pinder, an international tax attorney by profession, said: "Tax policy for a country is not only a revenue generation measure but it is also used to stimulate an economy and economic development.
"Extensive evaluation of the VAT sales system has been done over and over again, as we proceed and certainly under my ministry, we have to look at what will stimulate that economic development. We have to provide more opportunity for Bahamians and tax policy is a good way to do that."
Initiatives centred around reducing crime and stimulating economic growth dominated the government's Speech from The Throne yesterday. The Christie administration will push legislation to establish a council of economic advisors to develop policy recommendations for the government.
Mr Pinder said: "The US uses tax policy to provide incentives for doing business, certainly in evaluating comprehensive tax policy for The Bahamas the ability to provide incentives for economic development is important.
Mr Pinder said: "In our charter we spoke about business license and other tax rebates for employment and re-education of Bahamians as a proposition for tax incentives. When we do a comprehensive tax reform we will look at all the factors," he said, "how do we utilise tax policy to stimulate and grow the economy."