By NEIL HARTNELL
Tribune Business Editor
THE Bahamas Telecommunications Company's (BTC) $91 million operating income (EBITDA) performance generated "pretty much all of the uplift" for Cable and Wireless Communications (CWC) during the 12 months to end-March 2012, it was revealed yesterday, accounting for almost one-third of its Caribbean regional earnings.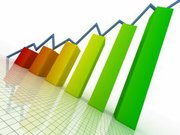 Disclosing that BTC generated $13 million in post-tax profits, on $352 million in total revenue, since they acquired a 51 per cent majority stake in the privatised carrier on April 6, 2011, last year, top CWC executives yesterday said the Bahamian communications carrier's performance had "exceeded expectations".
BTC's importance to CWC was illustrated in how the Bahamian carrier propped up the rest of its regional Caribbean business, LIME. Without its contribution, LIME would have suffered year-over-year declines in revenues and earnings before taxation, depreciation and amortisation (EBITDA).
For instance, without BTC's $352 million in revenues, LIME would not have achieved a collective $1.172 billion in revenues for the year to end-March 2012, a 38 per cent increase on 2011. Absent the BTC acquisition, LIME's revenues would have fallen 4 per cent to $820 million, as opposed to $850 million in 2011. BTC now accounts for 30 per cent of LIME's total revenues.
Tim Pennington, CWC's London-based chief financial officer, told an analysts' conference: "The Caribbean, which now includes the first year of BTC, saw revenues of $1.2 billion, pretty much all of the uplift coming from the Bahamas. The Bahamas has been a very important contributor to our group this year."
And, on a group-wide basis, Mr Pennington said CWC's $954 million EBITDA "includes a $91 million contribution from BTC, a stronger performance than we guided out at the start of the year, as we progressed the restructuring at a faster pace. In the Bahamas, we've seen the benefits of the restructuring coming through quicker.
"We've been very pleased with the performance of the Bahamas business in the first year we've had it. It's beaten the expectations we set at the start of the year. We've improved customer service, extended the 4G network and given the customer much more choice."
CWC's total EBITDA, he acknowledged, was up 3 per cent year-over-year, and 5 per cent ahead on a currency-adjusted basis, "mainly due to the increase from the Bahamas".
As for LIME, it was the same story on EBITDA - the BTC acquisition compensating for a decline in the rest of its Caribbean business. BTC's $91 million in EBITDA accounted for 32 per cent of LIME's $284 million total and, without the Bahamas, the latter's 2012 operating income would have fallen from $229 million in 2011 to $193 million this time around.
Other notable indictors:
Thanks to its cellular monopoly until 2014, BTC's $246 million in cellular revenues for the year to end-March 2012 accounted for 46.3 per cent of LIME's $531 million in total cellular revenues.
Without it, the rest of LIME's contribution would have been $285 million - a 6 per cent decline.
BTC accounted for a more modest $15 million, or 12.3 per cent, of LIME's Internet broadband and pay-TV revenues

BTC was responsible for $32 million, or 16.3 per cent, of LIME's $196 million in enterprise and data revenue in the 2012 financial year. Without the Bahamas, LIME's performance here would have been flat.

And BTC also generated $59 million, or 18.3 per cent, of LIME's $323 million fixed-line revenues.

BTC accounted for just under one-third, or $201 million, of LIME's operating costs of $611 million.

BTC incurred $4 million in Hurricane Irene restoration costs.

More than 470 Bahamian staff have left BTC under the voluntary separation programme (VSEP), something that has largely been funded by the $56 million in cash balances CWC/LIME inherited on BTC's balance sheet at the acquisition date.
Mr Pennington said CWC had incurred $66 million in restructuring charges during its 2012 financial year, most of it - some $57 million - related to the Bahamas.
What all this adds up to is that without the BTC acquisition, and more particularly its cellular monopoly, LIME - and CWC - would not have grown in 2012. To reiterate, they had to do the Bahamas deal.
Tony Rice, CWC's London-based chief executive, said: "The newly-acquired business in the Bahamas has got off to a good start, with a combination of operational capabilities driving efficiency gains, and investment to improve the customer experience, driving results higher than we'd expected.
"On the operational front, we've helped the business to come to grips with the high level of dropped calls and other issues plaguing the 2G network - which is almost a 1G network - via network optimisation, and seen a 7 per cent increase in GSM mobile traffic.
"We've also invested in a high speed network and 4G network that gives the Bahamas infrastructure capacity that, frankly, rivals anyone in the region."
And Mr Rice added: "There was good cash conversion to profit, despite additional capital expenditure and cash cost of exceptional experienced in the Bahamas, where we took a conscious decision to accelerate the spend to accelerate the restructuring of that business.
"The BTC acquisition was very pleasing despite that exceptional cost. It was cash and earnings accretive in year one."
Looking to the future, Mr Rice said CWC/LIME aimed to build on the achievements of its first year, and push BTC to a financial performance and returns in line with international "norms" for a company of its size.
He added: "In the Bahamas, it's really about building on the first year and continuing to transform the customer experience and, in so doing, improve the returns to the norm for such businesses, and hence the level that can finance the future investment required......
"There's a lot to do there still, but we are confident of progress given any number of opportunities to improve the customer offering."
Suggesting that BTC showed CWC's "ability to add value to an acquisition", Mr Rice emphasised: "The opportunity is to build on the successful first year in the Bahamas and turn the quick fixes into permanent and sustainable services, products and system solutions to raise the financial performance of BTC to the norm for such businesses."
And he acknowledged that "the Bahamas is an important part of our future growth" in the Caribbean, with CWC believing it had laid the foundations for "successful future".
CWC confirmed it paid $204 million for its 51 per cent BTC stake, recognising $63 million of goodwill on the purchase. It added that BTC's fair value, as at March 31, 2012, was $276 million - down from $403 million at the acquisition date due to $129 million worth of writedowns on property, plant and equipment. The Government's non-controlling interest was valued at $135 million.