By NEIL HARTNELL
Tribune Business Editor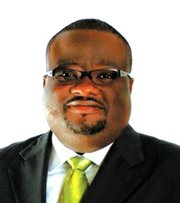 THE Bahamas must establish a mortgage registry and remove the 10 per cent Stamp Duty on planes coming into this nation if it is to create a successful aircraft registry, a leading airline's chief executive said yesterday.
Captain Randy Butler, head of Sky Bahamas, told Tribune Business that the Bahamas also needed to sign on to the Cape Town Convention, which would allow it to recognise liens and charges - such as mortgage loans - held on aircraft registered in this nation.
"We have an aircraft registry. The problem is we do not have an aircraft mortgage registry," he said, explaining the latter worked much like the Bahamas' existing registry for real estate-related mortgages.
Commercial banks were able to register their liens and charges over particular land parcels and, by the same token, an aircraft mortgage registry would enable lenders to register their interests over planes and aircraft registered in the Bahamas.
"We have the rules and regulations drafted for that, for I don't know how long, 15-20 years, but it's not been signed off by the relevant minister to come into effect," Captain Butler told Tribune Business.
"It's the registration of mortgages that we need to have to make an aircraft registry work, because you can't protect the assets. Without it, if the bank gives you a loan, and the owner registers the aircraft in the Bahamas, the registered owner still has the power to sell the plane. He can sell the plane, and the lender is left without collateral for the loan."
Yet a mortgage registry would enable a bank to "go after" a Bahamas-registered aircraft wherever it was in the world. "This is the kind of protection that comes in with an international aircraft mortgage registry and Cape Town Convention," Captain Butler said.
However, he added that "there is no benefit to promoting" a Bahamian international aircraft registry if the 10 per cent Stamp Duty on planes imported into this nation remained.
"For an aircraft registry to be effective we have to remove that duty off it," Captain Butler told Tribune Business. "There's no benefit to bringing it here and registering it here."
Cayman, Bermuda and the Isle of Man are the current favourite aircraft registries in small island states, he added, noting that an aircraft registry would make money for the Bahamas via annual licensing/registration fees, pilot and overflight fees and other charges.
Meanwhile, backing the Government's Budget announcement that it would move to establish a Flight Information Region (FIR) as "an excellent decision", Captain Butler said he was ready to help the effort, but still questioned whether there was the "political will" to follow through.
"We airline operators would prefer to put monies into the country and develop our Bahamas," he added of the FIR. "We love that."
Captain Butler said earlier this week that Sky Bahamas paid $100,000 annually to the US Federal Aviation Administration (FAA) for the right to overfly Bahamian airspace above a certain altitude, part of a $1 million annual tax package levied on the airline.
"When we pay that to the Bahamas, it's going back to develop our own country. It's also going to provide jobs for a whole lot of Bahamians, so at the end of the day it's going to make it better for me.
"But let's see if the political will is there to do it. Let's see a budget, let's see a timeline, and person responsible, and we'll then see the political will and execution to make it happen."
Previous studies suggested an FIR could generate around $30 million in annual revenues for the Government.