By RENALDO DORSETT
Sports Reporter
rdorsett@tribunemedia.net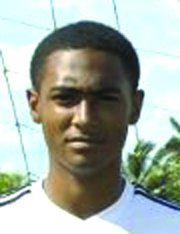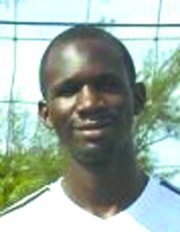 In just a short time period, two young Bahamians have made a hasty adjustment and become key contributors for the Texas Dutch Lions in the Super 20 League.
In their debut this week, Perry Brooks and Valdere Murphy helped the Lions to a 2-2 draw against Dallas West Texas FC in the Mid South U20M Division.
Dutch Lions head coach Marco Pruis said the boys did a good job after a short preparation.
"Perry has conquered the left defence position and played an amazing, good game yesterday. Valdere had some early difficulties with choosing the easy solution but he is learning every week and played the last 15 minutes of the game as right defence," he said.
"Both guys are developing as players and that's why they are playing with us. I'm really curious how they will be playing after another six weeks but overall both boys are doing a really good job and found there spot on the team."
Brooks and Murphy, along with Dwight Darling, were selected to the Dayton Dutch Lions FC Super 20 League squad, following a trial session hosted by Youth Empowerment Through Soccer International (YESI) and the Lions' technical director Cor van Hoeven.
The Super-20 League is the longest standing and most sophisticated U-20 men's and women's North American amateur league. It provides the platform for top 17 to 20-year-olds in the US and Canada to compete at the elite level while serving as a reserve team system for many W-League, PDL and MLS teams.
The USL Super-20 League features teams competing in the summer months - May 26 to June 30.
In preparation for their debut with the club, the players trained closely with former Lions player and YESI founder Happy Hall and current pro Cameron Hepple, now with Farborough of Conference South in the English football system.
Brooks, who plays right wing/striker and is an architect major at COB, said the training sessions improved his game tremendously and gave given him greater confidence on his way to the next level.
"That opportunity meant a lot to me because the exposure and high level training can only help with my progression in soccer. Playing with COB this past year has helped tremendously because the consistent training sharpened my skills and made me a stronger person and player," he said.
"Working with Happy and Cameron, having a chance to get in so much first-hand work with guys who have played at the professional level means a lot to us. I definitely feel like I have gotten stronger, faster, smarter and have a better sense of what to expect in terms of the speed of the game," said Brooks.
Murphy, who plays left wing and is a law and criminal justice major, said he has seen the impact the training sessions have had in the rapid development of his game.
"It assisted in my development as a player. It has made a big difference already and we can immediately see the dividends in our games. It has been an excellent benefit to have such a hands-on training experience and at such a high level. I think we may have even been a little shocked and surprised at how much we have improved," said Murphy.