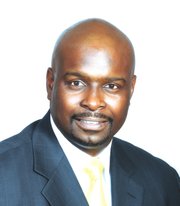 By NEIL HARTNELL
Tribune Business Editor
nhartnell@tribunemedia.net
The Government will not permit the Bahamas Petroleum Company (BPC) to drill an exploratory oil well prior to a referendum, a Cabinet Minister telling Tribune Business he was aiming "to advance" a regulatory regime for the industry by the 2013 first quarter.
Acknowledging that he was "not where I'd like to be" in terms of developing an oil exploration regulatory regime, Kenred Dorsett, minister of the environment and housing, said his ministry was working closely with the Attorney General's Office to create a suitable framework.
He also confirmed that the Government would waive any penalties, and there would be no impact on BPC's licences, if delays on the administration's behalf - such as the referendum - prevented the company from hitting the April 26, 2013, date by which it had committed to 'spud' an exploratory well in Bahamian waters.
Several observers close to BPC suggested the company was hoping the Government might allow it to drill the exploratory well prior to a referendum, and was seeking to engage the Christie administration in talks on this.
They pointed out that it only made sense to hold a referendum on permitting oil exploration in Bahamian waters once it was proven that commercial quantities, which were extractable, existed. This is the very thing that an exploratory well would confirm.
Simon Potter, BPC's chief executive, said he knew nothing of any efforts by the company to engage the Government on this issue when contacted by Tribune Business in the UK.
And, asked whether the Government might allow an exploratory well to be dug pre-referendum, Mr Dorsett replied: "No. I think that in our discussions with BPC it's been on the basis that the referendum will take place prior to that.
"Those are the discussions they have been having with us as well. Both of us have been discussing that the exploratory well will be dug subsequent to that condition."
Uncertainty, largely related to the referendum, given that its timing and wording are unknown, has been impacting BPC in recent weeks. Its share price on London's Alternative Investment Market (AIM) has been dropping slowly but steadily, given the numerous unknowns surrounding the Government's attitude and policy towards oil exploration in the Bahamas.
Recent BPC presentations have indicated the company is still keen to launch a Bahamian Depository Receipt (BDR) offering to local investors, targeting the 2012 fourth quarter, but the fast approaching Christmas is unlikely to see that happen. And Bahamians are also likely to be reluctant to buy in given the uncertainty over whether the company will even be allowed to go ahead with its plans.
Meanwhile, Mr Dorsett confirmed that BPC would not be penalised if it failed to meet its April 26, 2013, first well target date through no fault of its own.
"Those are the kinds of discussions being had with them," he said. "There is some degree of flexibility with regard being had to the Government's current policy."
Another aspect vital to BPC being able to proceed is the development of a regulatory regime to govern its activities, encompassing angles such as health, environmental and safety.
"The Attorney General's Office is working hand in hand with us in development of that regulatory framework," Mr Dorsett said. "We're not where I'd like us to be, with regard being had to the Government having so many working projects, as there's only so many resources available to us.
"We are taking positive steps, and think we should have something to announce in the first quarter of next year with regard to the regulatory environment we'd like to see take shape for that sector."
Mr Dorsett said some of the policies and regulations his Ministry would seek to implement would also affected related industries, such as the petroleum retail and wholesale sector, plus the land and seaborne transportation of such products.
"There are a number of initiatives the Ministry of Environment will advance that certainly will not only impact those particular industries and areas under my remit, but also offshoots," he added.
"We'll be looking specifically in terms of regulation, and enhancing the regulatory environment for aragonite and oil exploration, and advancing renewable energy and a framework for that."
Mr Dorsett said both Michael Halkitis, minister of state for finance, and Shane Gibson, as the minister responsible for price control, were working on initiatives to deal with the high cost of fuel.