By NATARIO MCKENZIE
Tribune Business Reporter
nmckenzie@tribunemedia.net
FAMILY Island arrivals from Latin America are up nearly 40 per cent year-over-year, representing one of the largest destination increases, the Out Island Promotion Board's president said yesterday.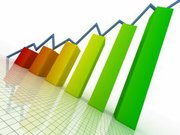 Shavonne Darville, in a presentation at the Exuma Business Outlook conference, said Family Island marina arrivals were up 15.2 per cent, while the honeymoon business was ahead 39.6 per cent compared to 2011 figures.
And Family Island arrivals from Latin America were up 38.8 per cent, "one of the largest destination increases," said Ms Darville.
She added: "Hotel occupancy rates are up. Nassau/Paradise Island showed year-to-date, through August, an increase from 68.3 per cent to 74.7 per cent.
"Grand Bahama, January through May year-over-year, showed an increase of up to 58.4 per cent, and Exuma hotels were showing, July 2011 through June 2012, a 50.3 per cent occupancy rate. Group travel in the Bahamas is up."
Ms Darville noted, however, that hotels were still plagued by post-recession challenges, particularly high energy costs.
"The average daily room rates are suppressed," Ms Darville said.
"Many hotels are finding that they have to sacrifice room rates for occupancy. There is fierce competition, higher operating costs, higher promotion costs and investments, and in this environment we still need to have a great commitment to providing a quality experience."
Specific to Exuma tourism, she added, were positive trends in visitor arrivals. "In 2011, air arrivals totalled 33,693, and currently through the first seven months of 2012 this figure is up by 8.4 per cent," said Ms Darville.
She added that there were currently 23 licensed hotels in Exuma, up from 19 in 2004, and an over 300 per cent increase in hotel rooms in the past two decades.
Ms Darville said many hotels in the Bahamas are struggling to remain profitable, with an annual economic performance and outlook survey undertaken by the Bahamas Hotel Association in 2011 revealing that just over 30 per cent of participants had incurred a net loss that year.
"We must improve. We need to reduce energy costs, generate airlift, improve the product, invest in education and training, improve service in all areas, measure progress and build partnerships," said Ms Darville.