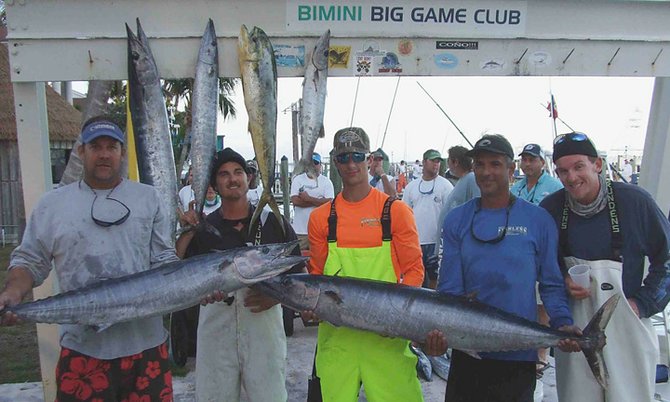 By NATARIO McKENZIE
Tribune Business Reporter
nmckenzie@tribunemedia.net
THE BIMINI Big Game Club Resort & Marina was close to 100 per cent occupancy during its recent Wahoo Smackdown tournament, its general manager telling Tribune Business the resort was actively targeting the "snow bird" market heading into the slower winter period.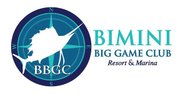 The Bahamas Wahoo Smackdown, on November 16-18, saw more than 60 anglers competing for over $30,000 in cash and prizes. "We wanted to inject a little business into the resort in the down time," said Michael Weber.
"Normally it would have been a quiet weekend, but it turned out to be a big success for us. We didn't sell out but we were close to selling out.
"Everyone had a great time. The locals said that it felt like the old Bimini days with the fishing tournaments and the like. I was amazed; I didn't have any issues.
"I was hoping for eight boats, 10 at the top, so I was really pleased with the 14 boats we got in the short window that we put it together. There were between 60-70 anglers, they brought family members, so we probably had up to 90 people.
"The weather was good, the fishing was good, we had 75 wahoo caught the first day and 30 the next day. That tota'led 2,800 pounds of wahoo."
Mr Weber said plans were already in the making for another tournament in January. "We are already in the planning stages for the January Smack Down, which is going to be January 24-26. We are already prepping that, and probably two-thirds of the guys in the this past tournament said they are coming back for sure," he added.
"That was 14 boats we had, so close to another 10 will be coming back for sure, and I'm hoping to get a minimum of 20 for the next tournament."
Mr Weber said the resort was targeting the "snow birds" heading into the slower Christmas period.
"Typically, the first few weeks of December are slow just because no one really travels that much, but we are tapping into the snow bird market," he said.
"We know they're coming to Florida. We just did a promotional flyer which goes into South Florida all the way up to Tampa, and we're getting good responses from that. We're tapping every market possible to try and generate some business.
"We have an event coming up Christmas week and the New Year. The Montreal National Circus School will bring some of their performers down here to the Big Game Club to perform during the Christmas week and New Year's.  They're street performers; they will be doing performances around the property."